L'Atelier is providing one-to-one
and group lessons (max. 5 persons) :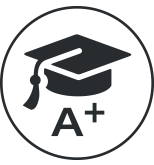 – Academic / Schooling Support :
Y2-Y3 : Tuesday and Friday from 3.30 pm to 4.30 pm
Y7-Y8 :Monday and Thursday at 5 pm to 6.30 pm
For French-speaking children or children studying in French school : Lessons for children who want to better themselves by doing extra work. We provide assistance in all school topics (Maths, Science, History, Geography, Languages …), including the preparation of the French Baccalaureat.
See our article about how to support your child's learning
The first lesson is free for new students !

Members of the AFV and the Ao Dai Japanese Ladies Club
will benefit from a 10% discount on all our prices !
Don't hesitate, give it a try !