Learn French in Ho Chi Minh City !

L'Atelier offers French Classes in Saigon since 2010.
If the local French institutions are counting almost 8 200 of their citizen living in Vietnam in 2015, there are an estimate 10 000 French to live in Ho Chi Minh City, making French language a must in lots of social environments (University, Business …). Besides its rich history with France, Saigon therefore remains to this day a preferred destination for the French.
Whether you are a beginner or an advanced speaker, kid or adult, willing to try an initiation to French or improve yourself, chose either a private or a group class (4 persons max.).
Having taught all levels (primary and secondary schools, high school or adults) our teachers will find the ideal program for your progress !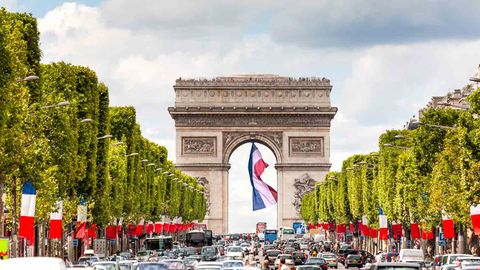 Together, we will work on oral and written comprehension, as well as oral and written expression. In order to do so, l'Atelier offers many materials :
Books and magazines in French for all readers.
A broad selection of French movies and documentaries (or in French version).
Official material from the CNED, FFL (French Foreign Language) courses, annals of exams : lessons and exercices of spelling, grammar, vocabulary and conjugation.
And, of course, the creation of original contents meant to stick to the news, but also to your level and centers of interest.
---
---
FAQ
How much does a private French lesson cost at l'Atelier An Phu in Saigon?
All our private FFL and French lessons are priced at 750,000 VND per hour (or around 30 euros).
How much does a group French course cost at l'Atelier An Phu in Saigon?
All our group lessons in FFL and French are priced at 330,000 VND per hour (or around 12 euros). These group lessons are made up of 2 to 5 students.
What hours can I practice French at l'Atelier?
We are open Monday to Friday from 8 a.m. to 12:15 p.m. and from 1:30 p.m. to 7 p.m., as well as Saturday from 8 a.m. to 6 p.m.
To find out more about our conditions, please consult our School Rules.
---
---
Did You Know ?

French is the 5th most spoken language in the world, with an estimated 274 million people, and counting.