L'Atelier is providing one-to-one
and group lessons (max. 5 persons) of German
More : Learn German in Ho Chi Minh City
---
Timetable for Adults
No classes available at the moment.
Contact us for more information.
Timetable for Children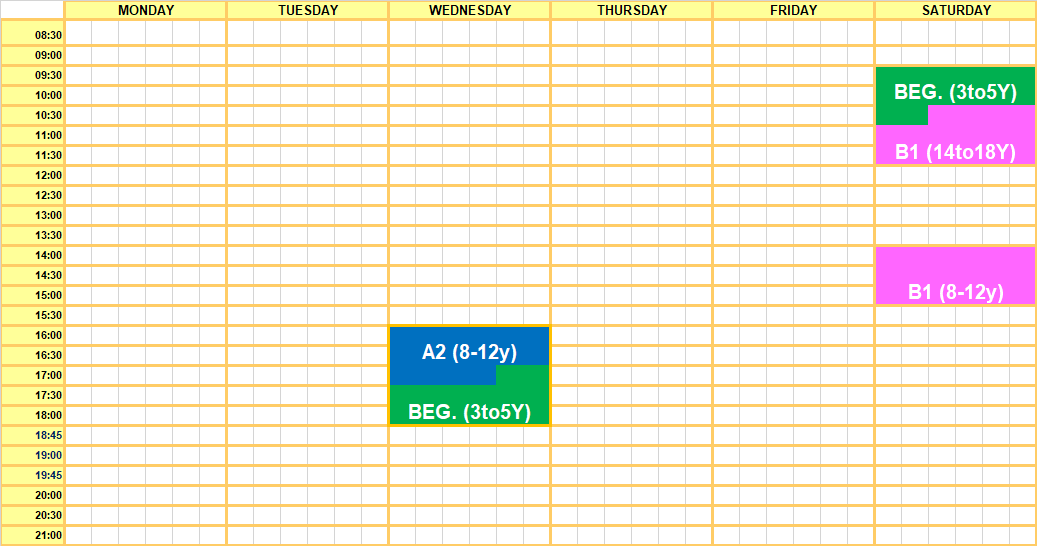 ---
The first lesson is free for new students !

Members of the AFV and the Ao Dai Japanese Ladies Club
will benefit from a 10% discount on all our prices !
Give it a try !
---
[row]
[column width="1/2″][pricing_table title="Language tuition and academic tuition
" price="" price_description="" button_text="Join us" button_url="https://www.latelier-anphu.com/contact/"]
[item]330.000 VND/h[/item]
[item]Group class[/item]
[/pricing_table][/column]
[column width="1/2″][pricing_table title="Language tuition and academic support
" price="" price_description="" button_text="Join us" button_url="https://www.latelier-anphu.com/contact/"]
[item]750.000 VND/h[/item]
[item]Private class[/item]
[/pricing_table][/column]
[/row]