Learn Italian in Ho Chi Minh City !
Italian is an incredibly beautiful and intricate language and one of the most studied languages in the world for Culture and Pleasure!
When you land on Italian soil, you will immediately understand why people are so passionate about Italy. Italy has some of the most beautiful corners on earth, the most breathtaking vistas. Take, for example, the Amalfi coast, Sorrento, Positano and Sicily. These are all places you should definitely put on your bucket list!
You will get more out of your travel experience if you can speak even just a little Italian! It will open doors and make native speakers warm up to you. You can get a more authentic experience if you are able to brave the markets and negotiate with the vendors in their language.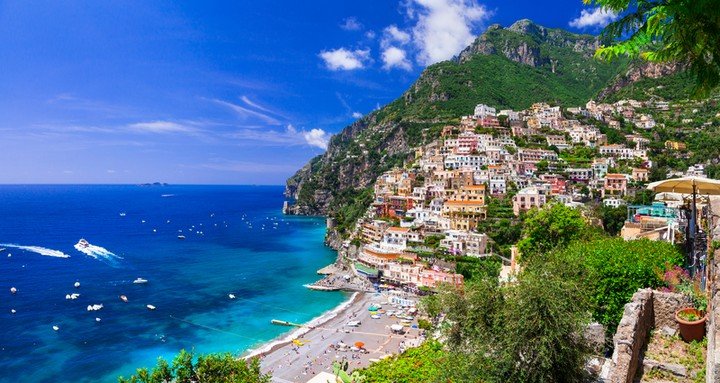 Many companies are importing culinary, craft, fashion products from Italy and knowing the language can really help and make business and communication much easier.
Last but not least if you are married with an Italian man or woman you definitely want to make the mother in law happy by understanding what she says and especially understand what she says to your husband/wife!
It is for all these good reasons and for many more that we offer you at l'Atelier Italian courses for all levels and all ages with a native teacher.
Whether it is your curiosity or your desire for personal enrichment or a school or professional project, learn or strengthen your Italian skills in group or private lessons.
---
---
FAQ
How much does a private Italian lesson cost at l'Atelier An Phu in Saigon?
All our private Italian lessons are priced at 750,000 VND per hour (or around 30 euros).
How much does a group Italian course cost at l'Atelier An Phu in Saigon?
All our Italian group lessons are priced at 330,000 VND per hour (or around 12 euros). These group lessons are made up of 2 to 5 students.
When can I practice Italian at l'Atelier?
We are open Monday to Friday from 8 a.m. to 12:15 p.m. and from 1:30 p.m. to 7 p.m., as well as Saturday from 8 a.m. to 6 p.m.
To find out more about our conditions, please consult our School Rules.
---
---
Did you know ?

Italian is the 5th most-studied language in the U.S, with nearly 700.000 americans speaking it, thanks to large scale migrations during the late-19th century.