L'Atelier An Phu,Language Center in Thao Dien
Private Language Lessons, Tutoring, Children's Activities
Now at l'Atelier: Discover our Kids Activities for October
Our School in Ho Chi Minh
Since 2010, Atelier An Phu has been welcoming to its Thao Dien premises students of all ages, wishing to learn in a warm and family atmosphere with qualified teachers from all over the world!
L'Atelier offers a wide choice of language courses, as well as tutoring programs for school subjects.
With us, learn French, English, German, Spanish, Italian, Vietnamese, Russian and more!
Our teachers offer fun activities all year round and a specific program during school holidays.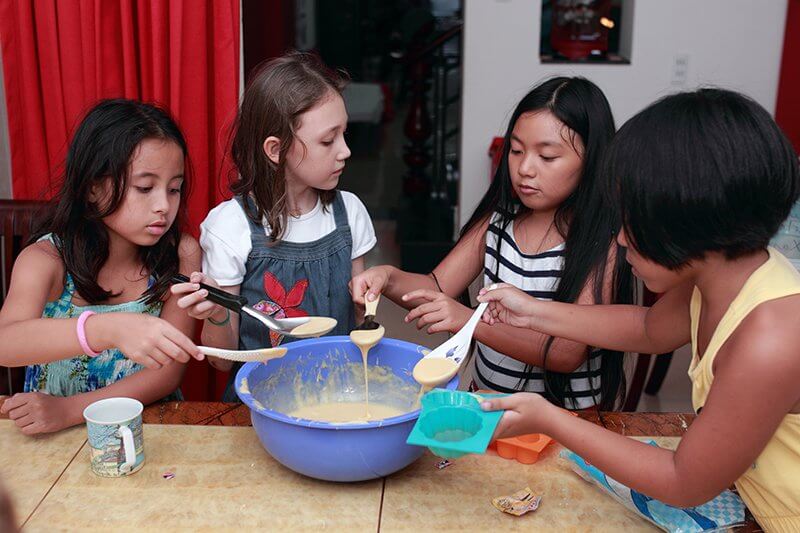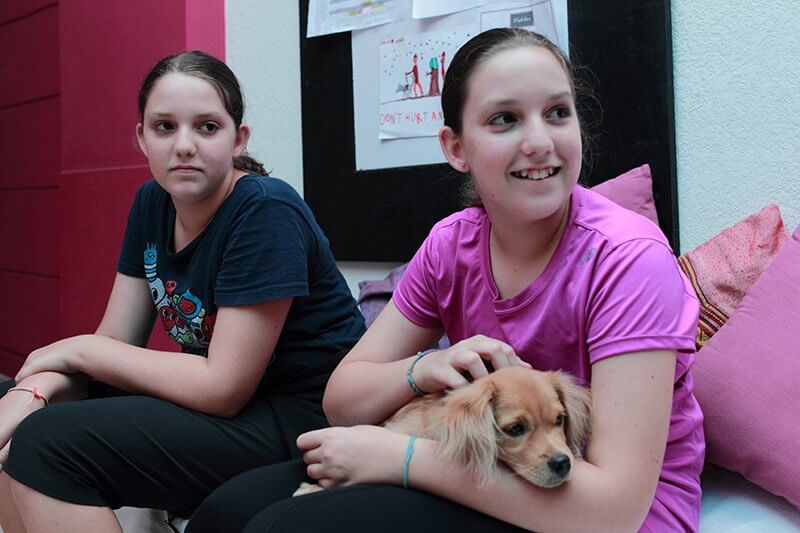 Courses open
to all ages and levels

Family atmosphere
in Thao Dien

Resources in French
available

For all ages, all levels, and all goals!
Reviews from our Students and Parents
Elliot and Oscar are 13 years old and are going to an English-speaking school since many years. They are taking lessons at L'Atelier since 2010. These lessons are mainly about the history of France, but French writing is also a priority. Last year, we were thinking of stopping the lessons since the boys had reached a good level of French, but I was very surprised to see that they insisted to carry on. They always join the lessons with great pleasure and are coming back with endless stories. Lessons at l'Atelier are really fitting the demand and answering children's needs, that's the reason why children are keen on learning more! Motivation is the basis of learning, being able to pass on the willingness to learn. That's what we find at l'Atelier! Congratulations to the entire team !
I would like to take this opportunity to thank Sylvie, Arnault and the assistants at L'atelier. We appreciate how flexible you have all been with us and our crazy schedules. Squeezing them in for make up classes to ensure that they did not lose any classes was extremely valuable for the maintenance and development of their French. Ultimately, the girls' confidence in French has grown, and we thank you all for your dedication.
Thank you for the quality of support that l'Atelier brought to my daughter, without a doubt has it contributed to the success of her IB exams.
For more than 3 years, my daughter has been taking flute lessons with Sylvie, the director of l'Atelier. My daughter has not only achieved significant progress, but she also has a lot of fun playing. Sylvie knows how to deal with children, step by step, through professionalism and humour. That is the reason why I strongly recommend lessons at l'Atelier.
Although we chose an international education for our children (in our case English-speaking school), we didn't want them to give up on their native language, and, for that purpose, l'Atelier is an excellent parallel structure. The entire team is very efficient and the teaching quality is very good for the IB preparation. This is without mentioning the kindness and the flexibility of the team. We are very happy with our decision.
Follow our Facebook Page and our Youtube Channel to keep you informed of our news, programs, events and press releases.
Your Frequently Asked Questions
How long do classes last at L'Atelier?
The minimum duration of a session is one full hour. However, you can take longer courses.
What are your course prices?
Private lesson hours cost 750,000 VND. As for group lessons, these are at 330,000 VND. Contact us for more information.
Do you offer preparation for school exams?
Absolutely ! We offer specific preparations for the most common school exams: International Baccalaureate, French Baccalaureate, but also IGCSE and S.A.Ts.
What other exams are you preparing for?
Beyond school exams, we also prepare our students for the DELF and TCF levels.