Christmas activies are now available!
---
From November 28th to December 31st
From 9:30AM to 12:30PM
---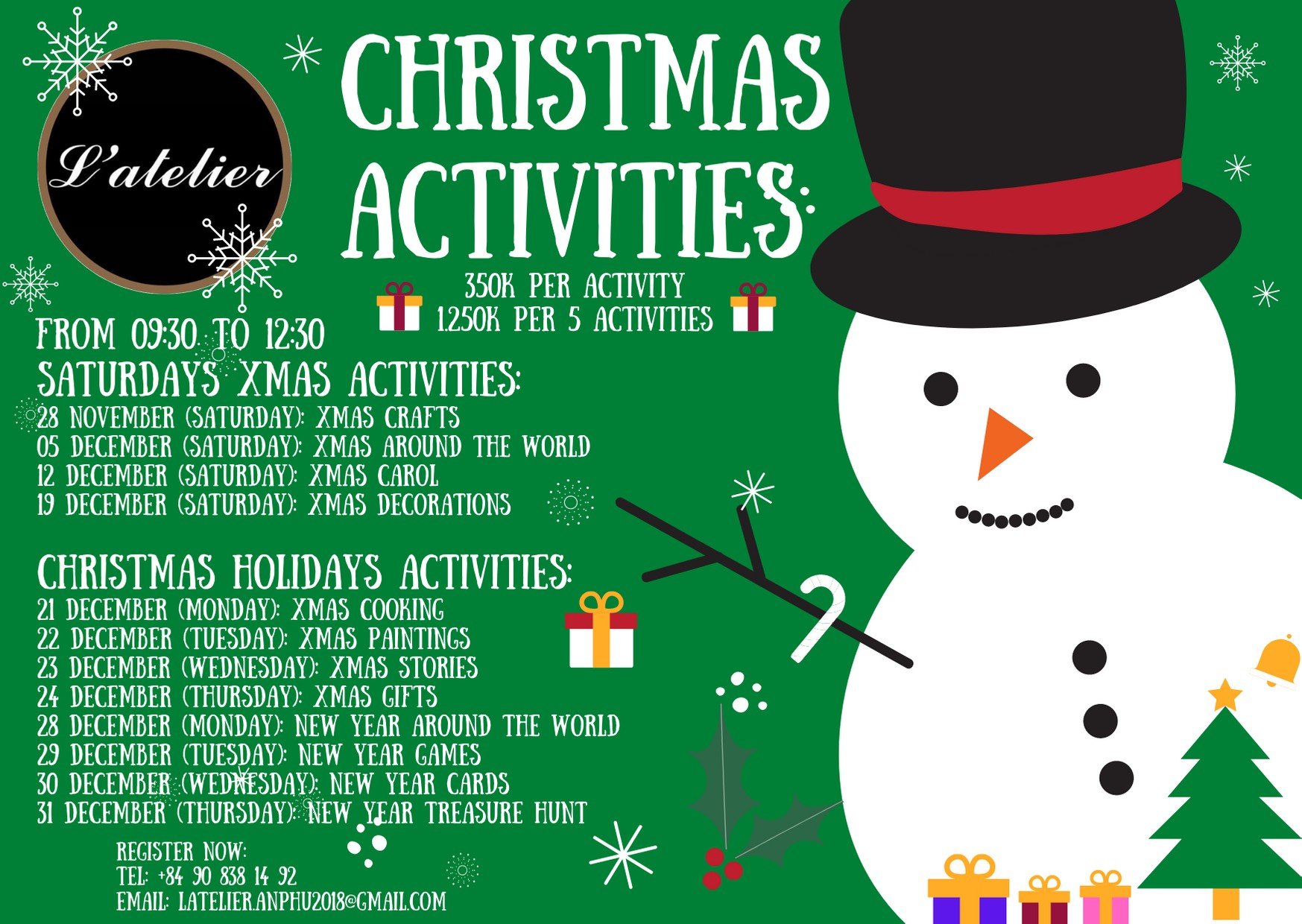 ---
L'Atelier also offers various activities in Saïgon for children of all ages

All year-round activites :
Introduction to Music on Friday 3pm
English initiation on Wednesday 4-5pm
Price of activities:
Morning 9AM-12PM
350.000 VND
1.250.000 VND / week
1- Activities are to be booked in advance by email or phone.
2- For the booking to be effective, the activities should be paid in advance.

3- Activities are to be reimbursed only if l'Atelier was warned at the very last the day before said activity.
4- The parents must provide all necessary information to ensure the safety of activities (allergies, specific medical conditions and treatments, phone numbers, etc…).
5- L'Atelier is committed to ensure safety during the activities.

6- Parents must give the time of arrival of the child and the identity of the person in charge to pick him up.
7- Discount cards are valid only for the current holidays.