As confinement has spread across the world, to the point of affecting almost a third of humanity, children and their parents are facing a new and difficult situation. How to replace a week of lessons? games with friends? entrenched habits in children and parents? For our little energy balls, the confinement is trying. So how do you take care of your children? Our advice for establishing a balanced schedule that allows everyone to find their way around.
Assessing the situation
Testimonies from exhausted parents are increasing in the face of the difficulty of confinement. Whether it is because of the size of the apartment, the demands of telecommuting that must be combined with parental pressure, or the nervous fatigue of children in this situation, confinement proves to be a real challenge for families. And over the weeks, tensions are likely to multiply, until reaching a breaking point.
To avoid this, the first effort to make is to understand that this situation is particularly trying for children. Accustomed to a well-defined rhythm, between games and hours of learning, between moments with friends, in class, or with parents, the children have found themselves locked up at home in recent weeks and have seen their routine disappear. Hence more frequent crises and an accumulation of energy threaten to turn into aggressivity.
We must therefore succeed in meeting the challenge of recreating a rhythm, a schedule of activities, in short, to organize their days over the weeks. Between repeatability, fatigue, and stress, the equation is not simple. How then to take care of her children in confinement?
Work around school activities
Thanks to devices allowing distance school monitoring, parents can now interact with teachers more easily. It is a fundamental support to take care of children since education professionals are used to rhythm their days and propose schedules adapted to their needs. It is therefore a resource that parents should be able to benefit from and that should be used.
Thus, most teachers offer parents prepared schedules to maintain a framework of activities while ensuring educational continuity. Between dictations, math exercises, revisions, and readings in foreign languages, children can thus find a certain balance in their learning. Sites like the CNED also offer virtual classroom devices, and school content is also made available in digital format by media such as ARTE or France Culture.
What can be difficult for parents, however, is to succeed in borrowing the teacher's costume to make the children work? The latter know that you are not used to taking on this role, and do not hesitate to use it to shorten the hours of study. After all, they are school professionals! It is therefore necessary to be able to have patience and enforce the defined working hours. A good technique is to involve the child in the development of these schedules to make him responsible.
Assure various activities
Besides the hours spent studying, the biggest difficulty with confinement is drastically limiting the possibilities of activities. Thus, no more outings in the parks or too long walks, children can no longer see their playmates and this lack is sorely felt. Especially because the world of children is not the world of adults, and parents can therefore find it difficult to participate in the games of the youngest. So you have to be tricky!
A child being a real ball of energy, it is essential to allow the youngest to let off steam. But, in an apartment, the possibilities are very limited, especially as you have to do with the risks to avoid household accidents. Again, videos of physical activity can help you. You can for example organize a dance or gymnastics class, and all in music.
Also, keep in mind that delivery services continue to deliver packages. You can therefore order materials for your physical activities and offer new things to your children during confinement. Foam balls, hoops, and all kinds of sports equipment can be delivered.
Arrange free time for everyone
Above all, you must not go overboard, which is to take care of your children too much and want to do everything with them. They also need moments of solitude. Too strict a schedule would have the opposite effect since it would only accentuate the frustration of the youngest. Do not hesitate to plan one or two hours a day of free activities, so that everyone can also have their own space.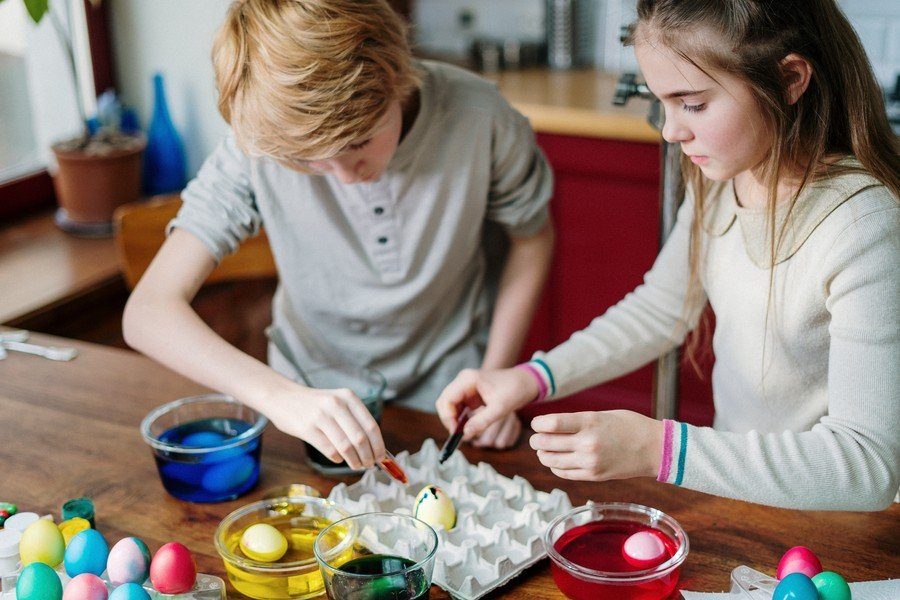 Reading is thus an ideal activity to allow children to have a moment of their own and take refuge in their own world. Again, it is entirely possible to have tales, volumes of a saga, or even activity books delivered. Gamebooks are a great alternative to group activities. The child is immersed in a universe in which he is asked to complete missions or find hidden objects over the pages. You can also opt for audiobooks and readings by professional actors and actresses available online.
Other activities, such as drawing, can also fill these hours. Nothing prevents you from giving your children a theme around which they can invent a world, characters, or stories to color and shape.
Enjoy moments together
Finally, we must make sure to keep friendly moments during which we can take advantage of the time to share our day. If this is obviously more difficult during a period of confinement, it can also provide you with ideas for activities. So, do not hesitate to organize a round table during which everyone can tell a story or share a moment of their day, or even, bluntly talk about what annoys them most during confinement, just to release tensions.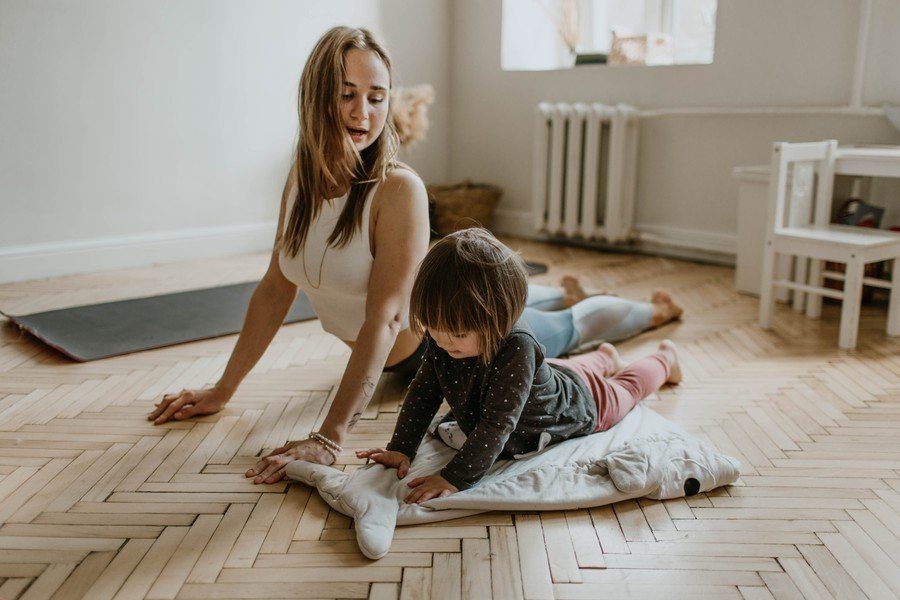 These moments are privileged and must remain so. A good idea may be to read, in turn, a page of a novel, or a comic book, to share a musical discovery at the end of the meal. Especially since it can become a real theatrical activity where everyone is free to interpret the role they want. It's also a good time to call loved ones and family and allow younger children to talk to their grandparents, for example.
And while it is fundamental to successfully take care of your children, it is also important to take care of yourself because confinement is an ordeal for everyone. Give yourself a few isolated moments during the day when you do nothing. Just breathe and let your thoughts wander. Because you also have to know how to evacuate your dark thoughts a little and thus free yourself from stress.