The rainy season is not over yet, the holidays are underway, and back to school is not too far …
In short, it is the perfect moment to take time for reading!
Only, very often, expatriate families find themselves clueless when it comes to going book shopping in Saigon.
Often nostalgic for bookstores and libraries of their home countries, ex-pats have trouble bringing back their annual book quota from their holidays, probably preferring some good bottles or canned food that they might not find in Ho Chi Minh City.
So what to do once in Vietnam to get the latest page-turner in the language of Molière or Shakespear? Where to order school books? Where to buy cultural goods? Where to relax with a good book in hand?
Worry not! L'Atelier An Phu presents its best addresses for booksellers and international libraries in Saigon!
Where to find books in French in Saigon?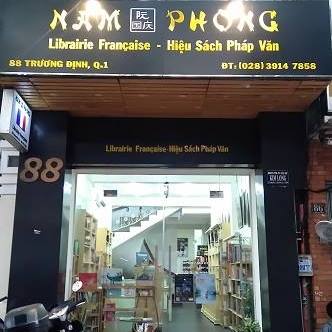 Nam Phong bookstore
With a catalog of 5,500 works by French or translated authors, the Nam Phong bookstore has been a reference for the French expatriate community since 2002.
Covering all ages and genres, find new and used books, as well as a selection of magazines that French people are so fond of.
Very convenient, its online catalog will allow you to make sure that your work awaits you in the store, whether you're looking for novels, beautiful books, or comics.
With arrivals every 4 months (orders possible), you will enjoy the latest novelties at reasonable prices, but not only: Puzzles, photos, postcards, stationery, and even board games, you should find at the Nam Phong bookstore everything necessary to spend a relaxed Sunday or rainy afternoons!
Follow the news of the Nam Phong bookstore and its events on its Facebook page.
Address: 88 Truong Dinh, District 1, Ho Chi Minh Ville, Vietnam
Opening Hours: From Monday to Saturday, 9am-12:30 pm / 2pm-6:30pm
Telephone: +84 (0)28 39.14.78.58
Website: http://www.namphongsaigon.com/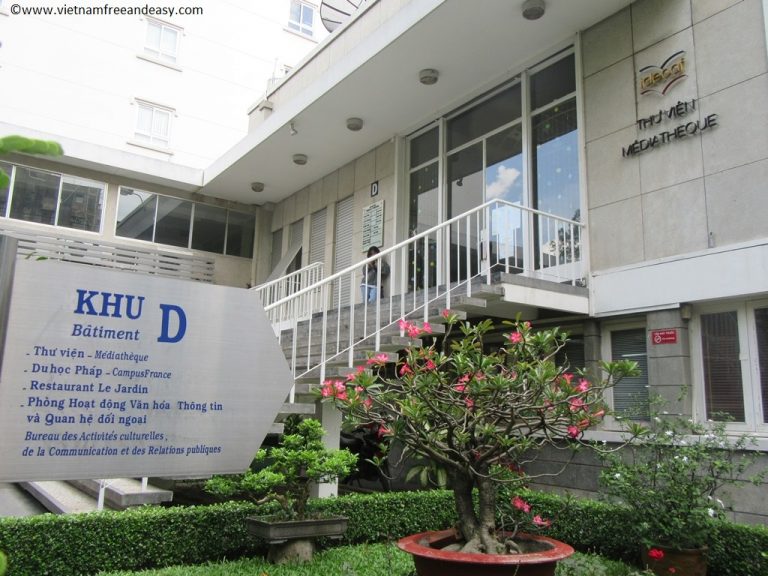 IDECAF "Médiathèque"
Like any good library, that of IDECAF will allow you to consult freely all the books of your choice, and to bring back three at home once your yearly membership card has been bought (for a duration of 3 weeks).
The subscription fees are 400,000 VND / year for adults and 200,000 VND / year for children under 14, students under 24, and people over 60 years. Will be required for your registration: a piece of identification, proof of residence and two photos of identity.
Very complete, the media library will allow you to discover:
More than 2500 adult novels and 1000 children
More than 200 biographies and self-biographies
More than 500 adult comics and 700 children comics
More than 500 specialized books on photography and cinema
But also DVDs, dictionaries, manuals of all disciplines, etc.
Very active, the library of IDECAF offers cultural events throughout the year: creative workshops, meetings and conferences, festivals and exhibitions.
In short, you will find at IDECAF the best of French culture, all media and all ages!
Address : 31 Thái Văn Lung, Quận 1, Bến Nghé, Quận 1, Hồ Chí Minh, Vietnam
Opening Hours : Tuesday, Wednesday and Thursday 1:30pm-6pm and 9:30am-5pm on Friday and Saturday.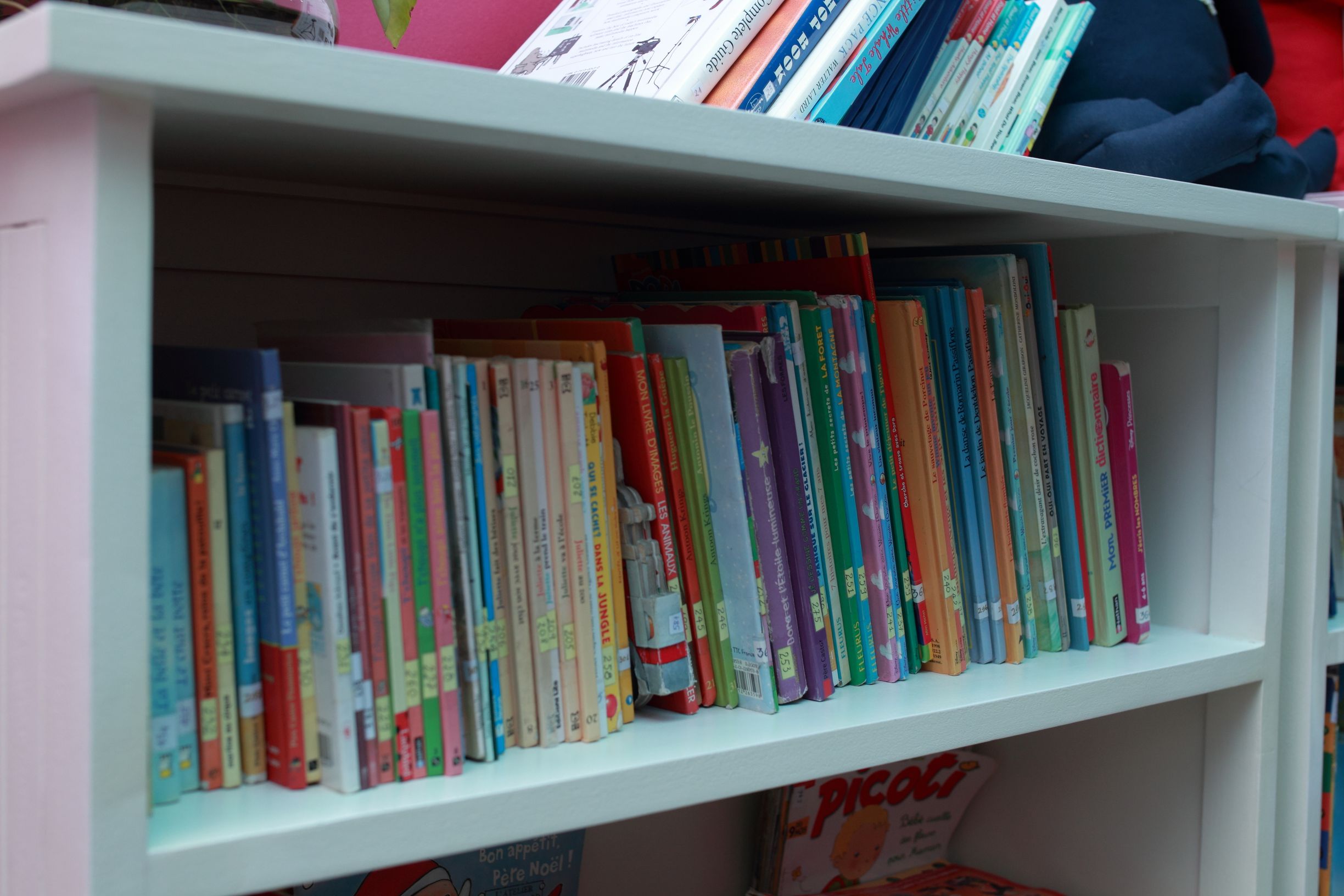 L'Atelier An Phu
Go directly to our premises to find a varied selection of works in French suitable for all ages: children's literature, novels for teenagers, comics, magazines or classics of French literature.
Available to all students of l'Atelier, our library will allow you to borrow the books of your choice.
Come visit us to discover them along with our tutoring and language courses!
Address: 33/19 Quoc Huong, Thao Dien, District 2, Ho Chi Minh Ville, Vietnam
Opening Hours: Monday to Friday 8am-8pm, and Saturday 8am-6pm.
Telephone:  09 08 38 14 92 or 028 37 44 68 44
Website: Right here!
Where to find Books in English in Saigon?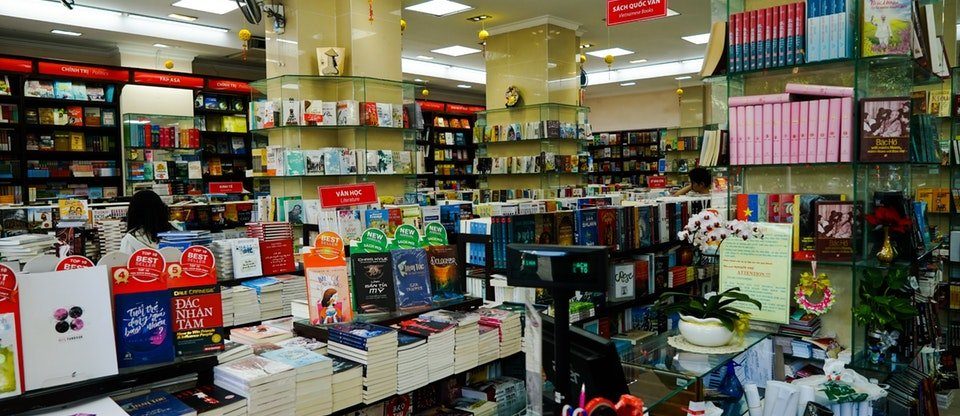 Fahasa Bookstores
Founded in 1976, Fahasa bookstores offer books in English and foreign languages ​​in their many stores in Ho Chi Minh City (about twenty), usually located in shopping malls: Vincom Center, Parkson Plaza, Sky Garden, VivoCity … but also on Le Loi, their historical address.
From their online store, check out their countless references in English:
Nearly 4000 children's books

Nearly 3000 books of language learning and dictionaries

More than 1000 novels and biographies

Approximately 1000 books on teaching, personal development, business, and others
All major publishers are present: MacMillan, Penguin Books, Hachette … but also Oxford or Cambridge for educational books.
Concerning the works in other languages, are referenced:
Nearly 900 books in Japanese
Around 350 books in German
A hundred books in Korean
A few dozens French books
Finally, find in these bookstores many other products, including games of all kinds and souvenirs of Vietnam.
Address: 60 – 62 Le Loi, District 1, District 1, Ho Chi Minh Ville, Vietnam
Opening Hours: Every day 7am-9am
Telephone : 1900636467
Website : https://www.fahasa.com/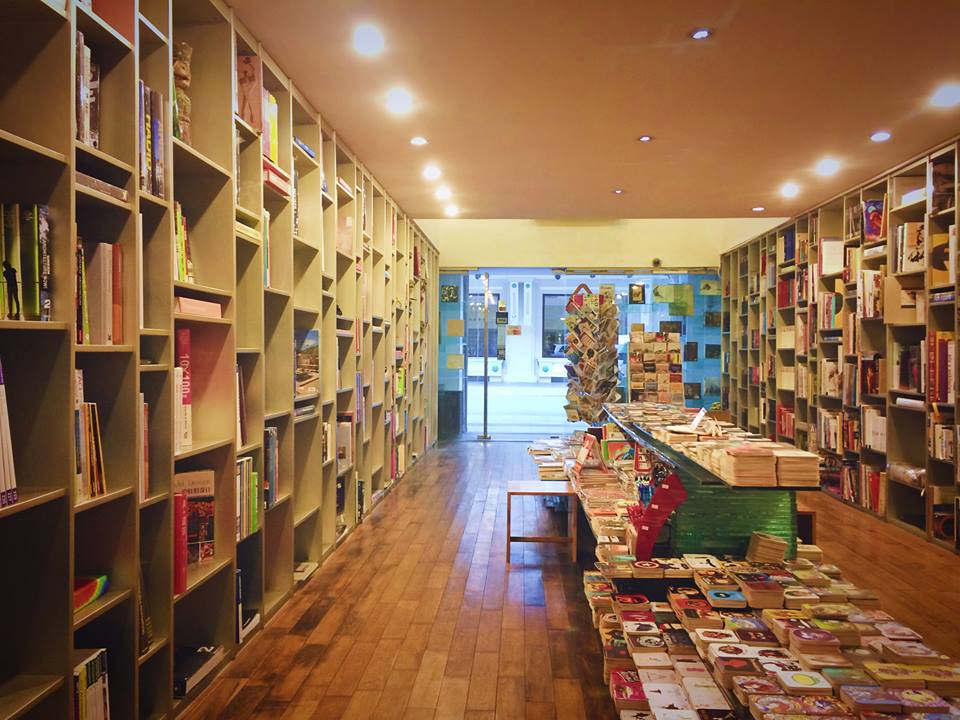 Artbook
Founded in 2004, the Artbook brand now has bookstores in 3 cities in Vietnam, with no less than 5 locations in Saigon!
Having a number of more modest references than Fahasa, ArtBook will nonetheless be a must for beautiful books, with references in architecture, design, art, and fashion that should please aesthetes. Also on the shelves are movie posters, posters, coasters, and many other cultural products worth a visit!
The great classics of literature are also present, with authors as varied as Wilde, Saint Exupery, George RR Martin, Tolstoy, Dan Brown, Jane Austen, Stephen King, and many more!
Addresses :
1B1, Nguyen Dinh Chieu Rd., Dist.1, HCMC (028 39103518)
43, Dong Khoi Rd., Dist.1, HCMC (028 38220838)
158, Dong Khoi Rd., Dist,.1, HCMC (028 38279745)
46, Le Loi Rd., Dist,.1, HCMC (028 38257831)
28, Vo Van Tan Rd., Dist.3, HCMC (War Memorial Museum) (028 66849277)
Opening Hours: Every day 9am-8pm
Telephone : +84 83 827 9745
Website : http://artbook.com.vn/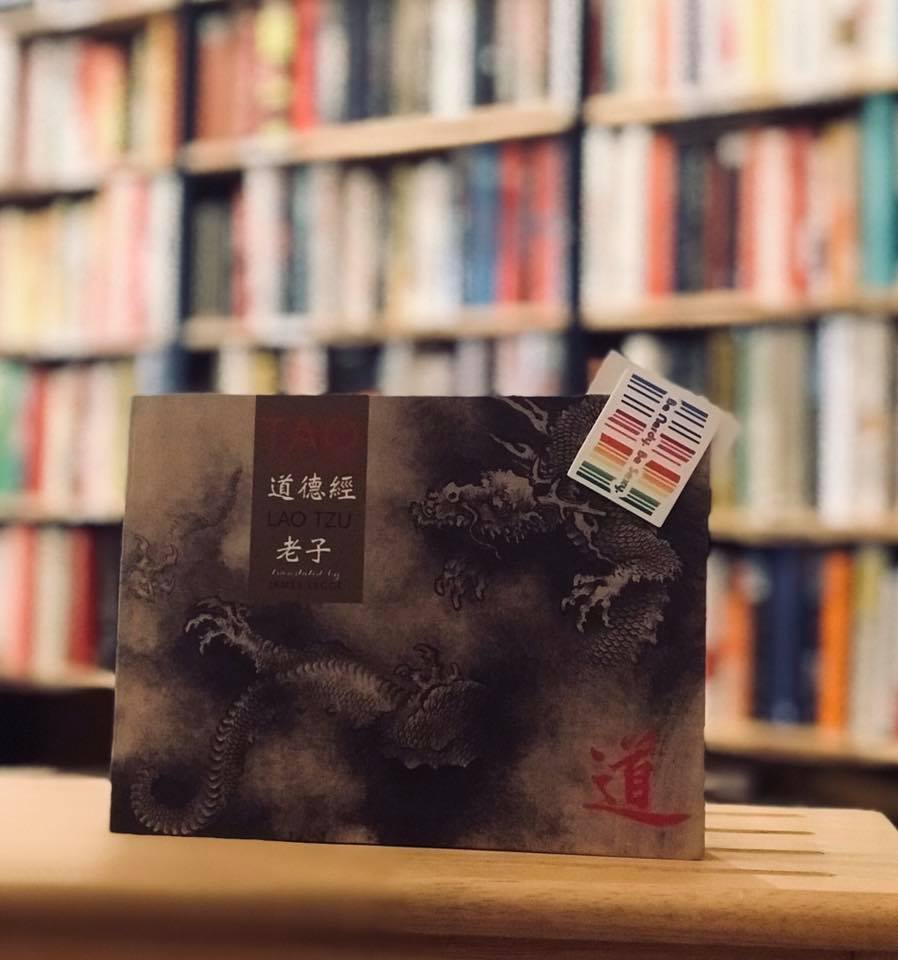 Boa Bookstore
In a charming apartment complex, this small independent bookshop is likely to surprise you. Created by lovers of literature, you will find their tastes in the selection of English works (but also French, Chinese and Korean!) they offer you.
New or used, Boa Bookstores books are perfect for those who want to find gems or spend some time in their reading room.
You can also visit their very nice website to consult their intriguing catalog.
Address: Room C26, 2nd Floor, 6 Cong Truong Quoc Te (Turtle Lake), District 3, Ho Chi Minh City.
Opening Hours: From Monday to Friday 9am-6pm, and 10am-5pm on Saturday and Sunday.
Telephone: +84909892312
Website: https://boabookstore.com/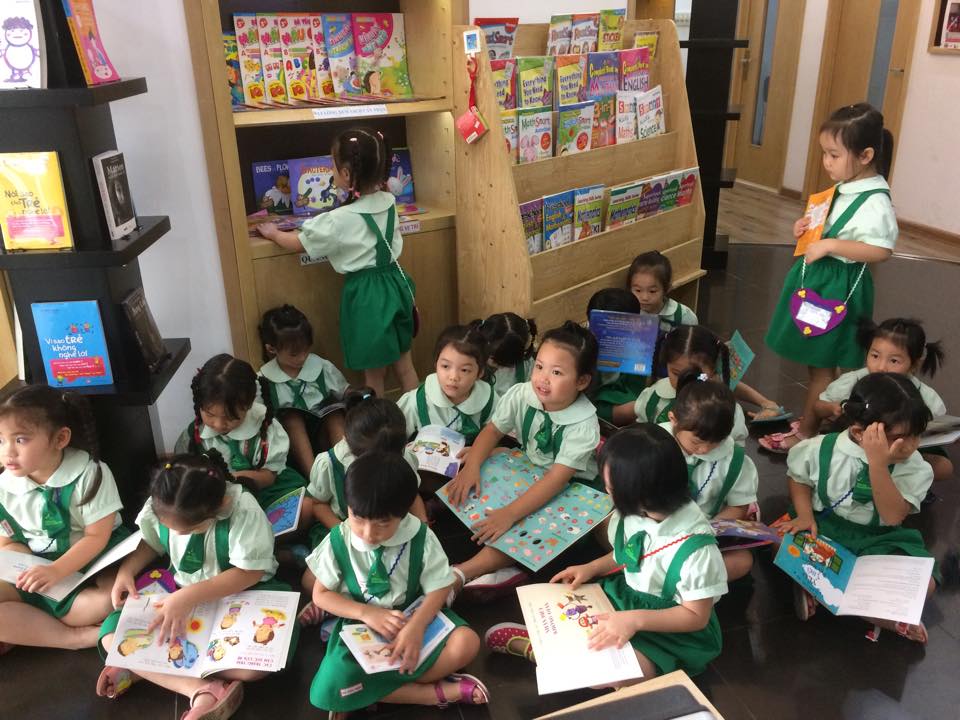 Newton Bookstore
Created in 2012, this bookstore offers a wide range of books in various fields such as fashion, fine arts, architecture and landscape, fashion and textiles, lifestyle and popular culture, photography, movies, travels, performing arts, biographies and literature, youth and classics, Natural History, Science and Environment, History, in short, all you need to become a little genius!
Additionally, Newton Bookstore also offers a selection of music scores ranging from classical jazz to pop.
Address: 107 Tôn Dật Tiên, crescent residence 2, phường Tân Phú, Quận 7 , Ho Chi Minh City, Vietnam
Opening Hours: From Monday to Friday 9:30am-7:15pm and 8:30am-8pm on Saturday and Sunday.
Telephone: +84 28 6654 9349
Website: https://www.facebook.com/pg/newton.com.vn/shop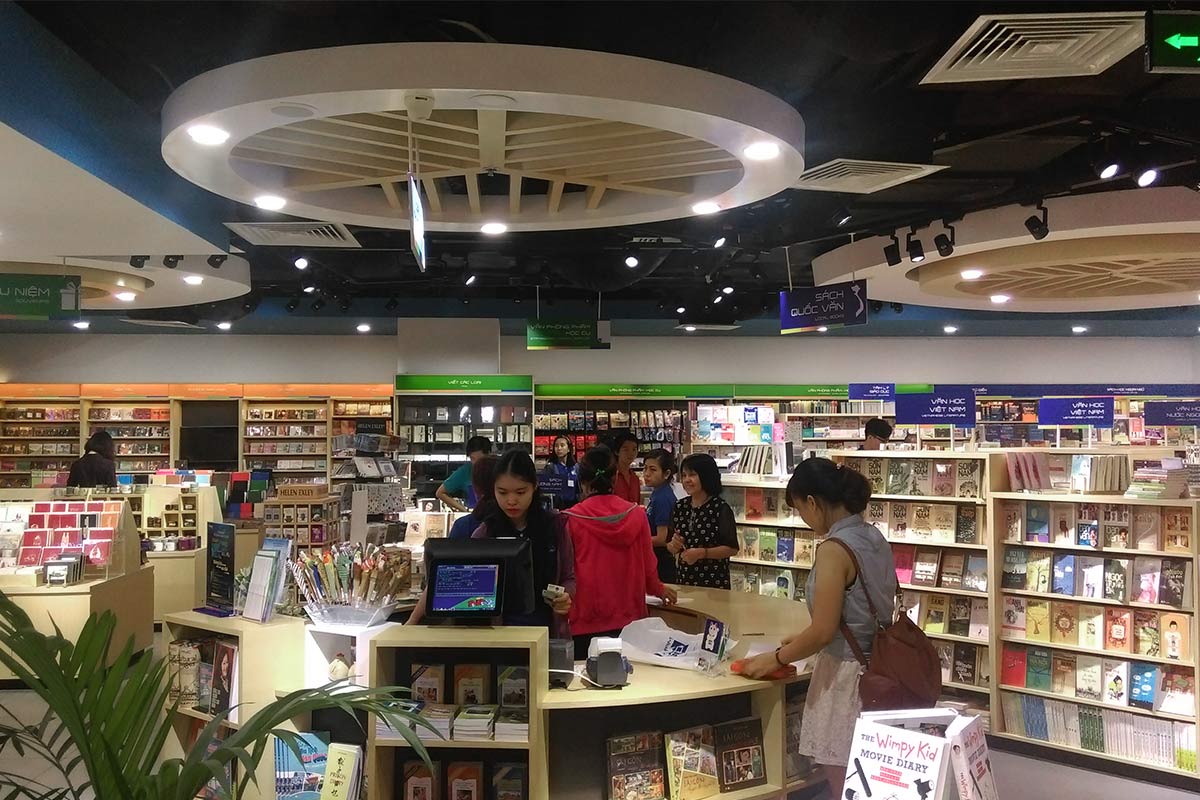 Phuong Nam Bookstore
With more than 30 very modern shops in Ho Chi Minh City, Phuong Nam imports books of many genres: science fiction, horror, health, travel, children's books, cookbooks, and more.
Here you can find the most popular books and the most popular authors.
In some places, the Phuong Nam bookstore has a café area to immerse in reading immediately.
Open late (until 10 pm), this bookstore will be suitable for night birds!
Recommended Addresses :
2A Le Duan, District 1, Ho Chi Minh City
2nd Floor, Parkson Center, 35-45 Le Thanh Ton, District 1, Ho Chi Minh City
4th Floor, Saigon Center, 65 Le Loi, District 1, Ho Chi Minh City.
Opening Hours: From Monday to Thursday 9:30am-9:30pm, and 9:30am-10pm from Friday to Sunday
Telephone: 1900 6656
Website: http://nhasachphuongnam.com/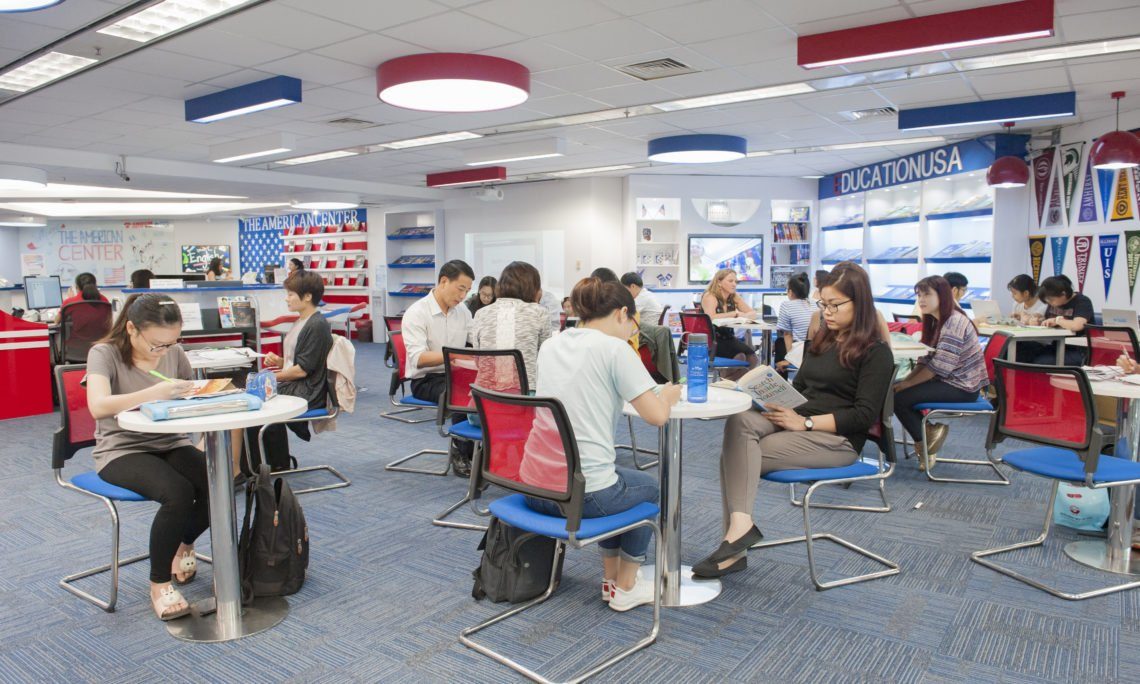 American Center
Hosted by the American Consulate in Ho Chi Minh City, the American Center gathers books, magazines, journals, movies, and all kinds of resources about the United States and American culture, all available free of charge to anyone with an I.D. You can consult their online catalog firsthand to search for available material.
The American Center is also a prime location to attend numerous events such as film screenings, U.S. speaker programs, discussions, workshops, clubs, exhibitions, fairs, English learning workshops, Massive Open Online Courses (MOOC), exchange and scholarship information sessions, and digital video conferences.
To get access to their Events Calendar, please visit their dedicated Facebook page.
Address: 8th floor, Diamond Plaza, 34 Le Duan Blvd, District 1, Ho Chi Minh City, Vietnam
Opening Hours: Monday to Friday, from 8:30 AM to 5:00 PM, except American and Vietnamese holidays.
Telephone: +84 28 3520 4629
Website: https://vn.usembassy.gov/education-culture/american-center-hcmc/