Some time ago, we were telling you about the procedures and help you could receive when studying in France from Vietnam. Today, and now that international travel is a little easier (especially from Vietnam to France), l'Atelier An Phu wants to go a bit further on the topic of studying in France.
For that matter, what best than to consider which are the top French cities for international students? 
In this article, we will talk about the most suitable and reputable cities for your higher education. Environment, cost of living, outings, dynamism, climate, and culture, we will review all the key criteria to educate your choice of a French city to study in.
Best choice overall: Toulouse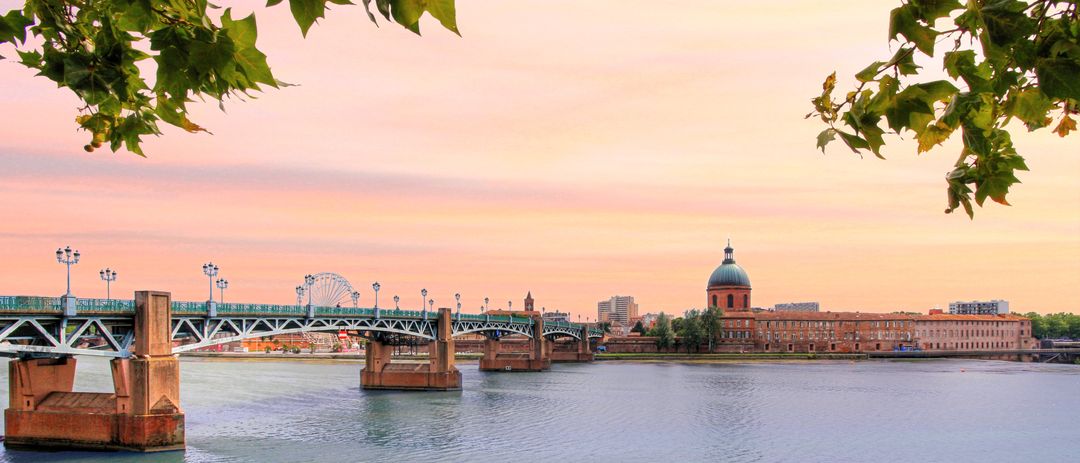 Ranked number one in several benchmark studies in France, Toulouse attracts more and more students every year.
This city in southwestern France, with nearly half a million inhabitants, does indeed have a lot of assets. Located less than 3 hours from the Atlantic coast, the Mediterranean Sea, the Pyrenees, and Spain, it is at the heart of a tourist region where activities and cultural offers are plenty.
Benefiting from the presence of high-tech and prestigious industries such as Airbus, Toulouse is a very attractive and dynamic employment area, with an unemployment rate below the French average.
A pleasant climate, good urban transport network, and good housing offer an affordable cost of living are other strong points of the Ville Rose, in addition to an unbeatable student atmosphere.
Very few negative points can be noted for Toulouse. The city is only starting to suffer a little from its popularity, with rents rising in recent years.
Other student cities often cited in the top ranking: Lyon, Strasbourg, Rennes, Montpellier, Nantes, Grenoble, Bordeaux, Paris, Aix-Marseille.
Best choice for cost of living: Clermont-Ferrand

If you are on a tight budget and you want to find the best possible accommodation in France as a student while enjoying a good quality of life, Clermont-Ferrand is undoubtedly a very good option for you.
A city of medium size located in the center of France, the agglomeration of Clermont-Ferrand has nearly 300,000 inhabitants, including 42,500 students, which is one of the highest concentrations in France!
In addition to benefiting from affordable rents (383 € for a studio apartment), the city has a wide choice of universities, with more than 840 courses.
Among the other advantages of this city are a fairly low unemployment rate (6.80%), a preserved environment that will appeal to nature lovers, Auvergne being a very green region with many natural parks, as well as a warm student atmosphere.
On the downside, it should be noted that the city is a bit "landlocked" in France, and is therefore not an ideal starting point for trips. Its cultural offer is also limited, and the climate can be harsh in winter, with temperatures often falling below 0 ° celsius.
Other student cities where the cost of living is affordable: Besançon, Caen, Limoges, Poitiers, Angers, Perpignan, Brest, Le Mans.
Best choice for culture : Lyon

Capital of the Gauls and 3rd largest French city, it is difficult to make a top of the best student cities without mentioning Lyon, since 150,000 students have chosen it!
As an international student, you will find the best French culture in Lyon. Incredible gastronomic offer, museums, exhibitions, concerts, and sporting events, without forgetting, of course, the Festival of Lights (Fête des Lumières) which every year is an extremely popular event.
Well served by two train stations and an airport, enjoying a fairly central position in France, you will be in Lyon just 2 or 3 hours from Paris by TGV (French High-Speed Train), the Alps, the south of France, and other destinations not to be missed during your studies in France.
Among the other advantages of Lyon, we can list its excellent offer of training courses of all levels, its economic dynamism, its low unemployment rate (6.65%), its transport network, and in general, its atmosphere.
On the downside, note that Lyon is far from enjoying the best climate and the best sunshine in France. Due to its status as the 3rd largest city in France, nestled in a relatively wealthy Burgundy region, expect the cost of living and the price of rents to be notably less affordable than the French average.
Other student cities renowned for their cultural offer: Paris, Nice, Strasbourg, Toulouse, Aix-Marseille, Grenoble, Bordeaux, Lille.
Best choice for quality of life: Montpellier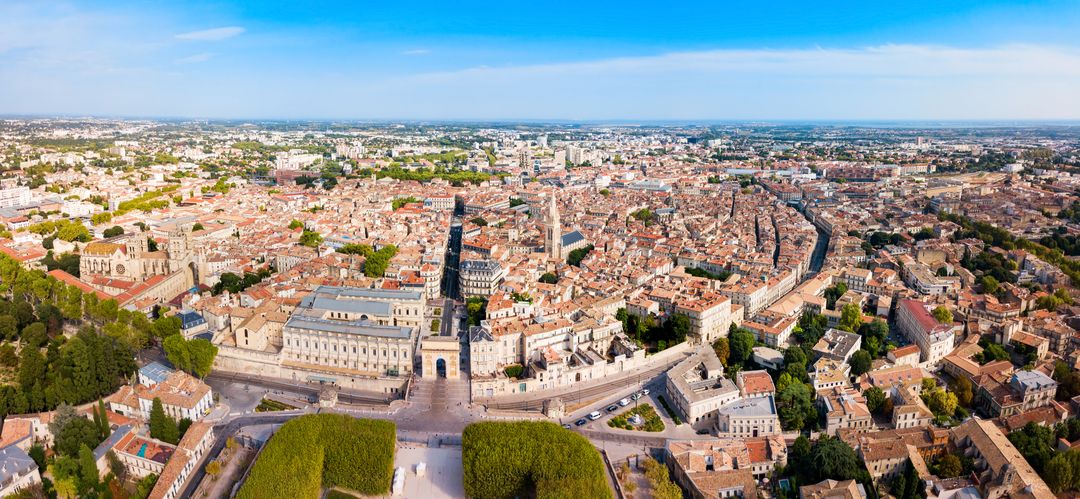 Montpellier is first of all an excellent choice for international students trying to avoid the cold, the climate of the south of France being notoriously milder and more pleasant than in the other regions.
Often cited in the top 5 of the best student cities, Montpellier also has many other assets. Close to the sea, with more than 82,000 students in 2020, a plethora of training offers (1,500!), and a charming city center that is always very lively.
On the downside, the unemployment rate is somewhat high in the city of Montpellier, with 10.4% of the working population, the cultural offer is sometimes limited, and the rent isn't the cheapest due to the very high demand.
Other ideal student cities for the quality of life: Nice, Strasbourg, La Rochelle, Toulon, Aix-en-Provence. 
Best choice to find a job: Paris

No surprises here. Paris remains absolutely essential as a student city. The capital of France knows how to attract companies and therefore profiles with higher added value.Paris remains unbeatable on the criteria of the number and quality of schools and universities and the job opportunities after graduation. By studying in Paris, you will naturally have more chances of finding a job in Paris, because of your proximity, the network you will build, and the partnerships between your future school or university and the companies.
Paris is definitely at the center of all attention in France, as well as being the richest region. It is served by 2 international airports and 5 train stations, and is in the lead to land you the best contracts and start a career in France (while making it an ideal destination if you want to travel around France and Europe).
Beyond the professional advantages, Paris naturally shines with a variety of activities of all kinds. Gastronomy, outings, culture, the city of light has it all and will nurture the most curious, the most active, and the most demanding students.
The first of the drawbacks of living in Paris is obviously the cost of living which is much higher than in the rest of France, whether it is for rents (708 euros for a studio on average), activities, or food. It is also the worst destination in terms of pollution, while not being the friendliest city in France, especially if you come from a small town.
Other ideal student cities for employment: Lyon, Nantes, Toulouse, Bordeaux, Rennes.
Sources :