Emerging countries are popular destinations for economic and cultural expatriates.
Among them, Vietnam ranks 14th among the destinations favored by expatriates. Benefiting from booming economic growth and an attractive culture, Vietnam is developing into a true international melting pot. So in Ho Chi Minh, we speak Vietnamese, of course, but also French, English, and many other languages (Japanese, Korean, Spanish, German). That being said, each language has its preferred terrain and uses.
So which language should you pick? What language should you master when you settle in Vietnam?
A bit of history…
The official language of Vietnam – Vietnamese – is relatively young, since the creation of its alphabet goes back to 1651. It is thanks to the work of a French Jesuit, Alexandre de Rhodes, that Vietnam to this day uses a Latin alphabet, creating a deep historical bond between France (and Western Culture in general) and Vietnam.
Among the Austroasian languages, Vietnamese is distinguished by its number of speakers. Nearly 100 million people speak Vietnamese, including more than 1 million in Cambodia. It is an "insulating" and monosyllabic language comprised of 6 tones. This tonal plurality constitutes a real difficulty for expatriates but gives the Vietnamese language its musicality and its wealth of meanings.
Among the closest influences, Chinese is the main one. Indeed, China occupied the region for almost 1000 years, hence the gradual adoption of transcribed terms from Chinese that can still be found in the daily use of the Vietnamese language. The French colonial influence also left its mark on the Vietnamese language: from its Latinized alphabet to terms derived from culture or technical progress, a real kinship settled between French and Vietnamese.
Daily use
On a daily basis, the use of Vietnamese is obviously recommended. First for obvious practical reasons but then and above all to allow a better integration among the population.
Indeed, if certain circles still practice French, its influence has waned since the end of colonization. Not speaking French had even become an act of resistance. That said, there are still around 600,000 Vietnamese who practice French, especially in the southeastern region and big cities like Ho-Chi-Minh or Hanoi. The population of Vietnam is fairly young (60% of Vietnamese are under 30 years old) and therefore did not experience the colonial period. French therefore loses influence there, although some learn it for cultural reasons and romanticism.
However, in your daily use, Vietnamese and French will intermingle and avoid too much disorientation. Order banh mi, pho, or pa-tê, and if you are familiar with French, your ear will probably recognize "Pain de Mie", "Pot-au-feu" or "Pâté". These transparent words are found in everyday language, and mostly cover the fields of technology, transport, and food. Coffee, motorbike, railway station, or even administrative terms … you will find in Vietnam many French sounds. It is undoubtedly the Asian country that maintains the most relations with French culture.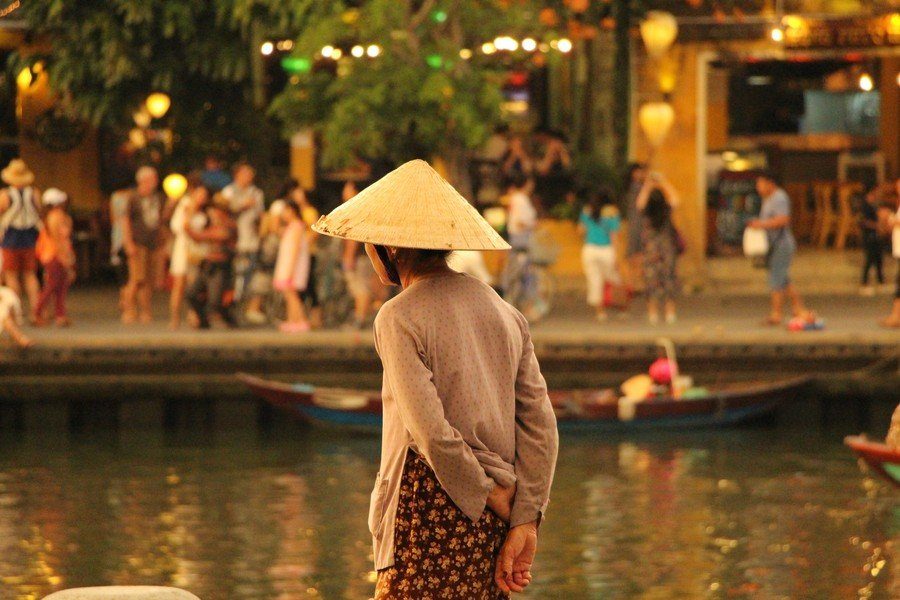 And, even though French has been losing momentum in Vietnam over the past few decades, demand for French courses is increasing in the country. Thus, more than 5,000 Vietnamese enroll each year at the French Institute in Hanoi to learn the language of Molière. A revival of influence is explained in particular by the consequent arrival of expatriates and French entrepreneurs in Vietnam but also by a foreign trade policy that seeks to regain market shares in Vietnam. The future of French is also a source of motivation.
Indeed, the OIF estimates that by 2050, the number of speakers will increase from some 274 million people to more than 700 million! While this increase should primarily affect Africa, Asia and more particularly Southeast Asia are also affected.
English dominates the economic market
This is almost obvious, but it is the English language that is the most essential to the Vietnamese economic scene. With more than 6% of GDP growth in 2017 and almost 10% in its major cities, Vietnam is establishing itself as a dynamic country and as one of the world champions of employment and trade. Hence the growing interest of Anglo-Saxon firms which are easily established there. Hanoi and Ho Chi Minh rank respectively 3rd and 8th in the ranking of the most economically dynamic cities, and Vietnam is the 2nd country where expatriates encounter the most success and satisfaction in their professional careers. In that context, finding a good job and starting a professional activity in Vietnam can't go without speaking English.
It is therefore not surprising that the Vietnamese youth favor learning English. In the job market, it's even imponderable. Especially in the business sector. The digital economy is a perfect example of this since more and more companies working in digital are setting up in Vietnam and favoring the use of English. In big cities, you will therefore not find it difficult to make yourself understood in places of entertainment and tourist centers if you master English. But it is also a must for your job interviews and even for your professional meetings.
It is also quite possible to learn English once settled in Vietnam. L'Atelier An Phu offers English lessons adapted to your practice. So whether you are looking to get started on the Vietnamese market or simply practice English for private use, you will find courses that can meet your demands.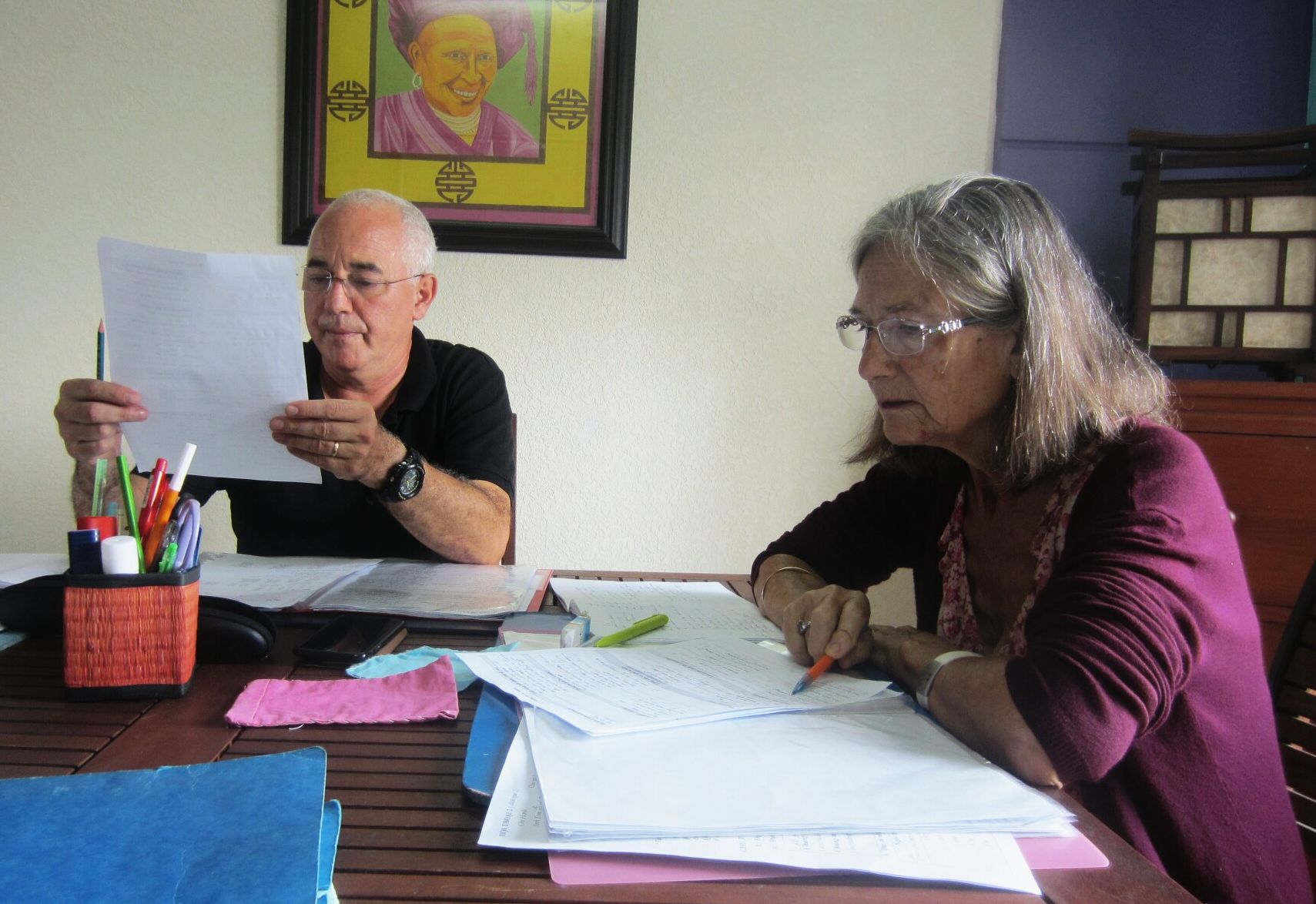 Finally, what separates English from other languages is its simplicity. Considered easier than French by the Vietnamese, the success of Shakespeare's language is also due to its dominance in the cultural field. The presence of TV series and their impact on pop culture contributes to the westernization of Vietnamese youth. The presence of English media is also an important point since these media participate in the national and international influence of foreign companies established in Vietnam. It is therefore common to have to give interviews in English.
What about the other languages?
Certainly, for daily use, French and English remain the main western languages ​​spoken in Vietnam. But they are not the only ones. Thanks to its economic development, Vietnamese youth also travel more, whether to pursue university studies abroad or simply for leisure.
Also, the links that united young Vietnam to the Soviet Union made Russian a language spoken by a certain Vietnamese elite. Until the 1990s, it was not uncommon for young Vietnamese to travel to the countries of the Soviet world. These ties, which were part of a strategy of rapprochement and cultural and economic influence, have today been replaced by a strategy of economic modernization which therefore favors European destinations but also Australia, the United States, and Canada!
L'Atelier An Phu offers language lessons to perfect your mastery of French, to introduce you to Vietnamese for example, but also to learn new languages ​​such as Russian, Arabic, and Spanish.