The current coronavirus pandemic has caused many disturbances in the last few days and weeks, affecting education with the closure of schools and universities in Vietnam and throughout the world.
How, then, to ensure the educational follow-up of students? If there is no shortage of solutions, especially with the help of IT, their implementation raises many questions and concerns among parents and students, but also among teachers. So how to get organized?
Many solutions exist
As schools close one after another around the world, there is growing concern about the possibility of providing educational follow-up for students and future graduates. However, many suitable solutions already exist and can be implemented quickly.
In France for example, for three years now, many regions have taken initiative to ensure the digital transition of French education. As a result, high school students all received a new laptop and a digital tablet at the start of the school year. This allows the broadening of teaching possibilities by crossing the borders of the classrooms. Students must now be able to benefit from the advantages provided by digital technology and by the dematerialization of activities, without being left behind for a lack of financial means.
Educational staff have thus been offered new access to platforms enabling distance learning: whether these are classic platforms like Skype or modules more suited to teachings like moodle or digital work environments meant to monitor students.
In Vietnam and Ho Chi Minh, at the Lycée Marguerite Duras as in many other international educational establishments, most students are already in possession of such equipment and frameworks. They are therefore already experienced in digital learning and must take advantage of these tools during the health crisis.
Remote learning platforms
In a few clicks, you can gain access to websites offering distance educational monitoring for exams of all levels. These platforms are getting more and more popular, allowing much greater mobility to students, and adapting perfectly to different profiles and different needs.
Depending on the training chosen, courses and exercises will be made available to you. The organization is the same as that of a lecture: the course serves as your backbone and guides you throughout your learning by pointing out the exercises to do. Of course, corrections are made available and can be downloaded once the activity is complete. These lessons are composed and published by certified teachers who know the needs of the students and the particularities of distance education. These lessons, therefore, comply with institutional expectations.
The major advantage of these platforms is the freedom it gives the student in their work schedule. In general, the deadlines are long, so you can plan your homework. Also, the follow-up is ensured by online discussions, and you can as well request videoconference appointments to exchange with your teacher. The students also benefit from their discussion platform where they can help each other exercise together.
What do schools offer?
During this pandemic period, language centers, schools, and universities had to close their doors. How can one ensure pedagogical continuity? As seen earlier, most schools now have digital environments accessible to students, teachers, and even parents. These spaces allow you to exchange views, but also to follow up on the lessons given by the professor, and put documents online, whether they are exercises, corrections, or written lessons.
You must therefore log in at least twice a day during this quarantine period on your personal space to check the latest publications. Indeed, in France, for the moment, exams are maintained on the scheduled dates. Teaching must therefore continue during this particular period. You have probably been given the identifiers and means of connection. If this is not the case, you must quickly reach the establishments concerned to obtain this information.
Also, don't hesitate to talk to the teachers during this period. They are available and continue to work from home, whether to write and send lessons, correct the copies made by students in the digital work environment, or simply plan homework. Teaching must continue from a distance, and this quarantine period is by no means a vacation period for teaching.
How to get organized?
The most difficult for secondary school students is of course to adapt to these new teaching conditions. Especially since in quarantine, it is not advisable to use private teachers at home, to avoid any risk of contagion. The main issue and the real difficulty for these students are therefore to find their balance during this period. Especially since they only really learn to work independently by entering University, it is therefore a real challenge for them.
First tip: follow the usual course schedule as best as possible. For example, if you start your Monday with two hours of French and then two hours of math, keep this organization. The teachers will post shorter lessons online, which are supposed to allow you to keep up your working hours and ensure easier understanding for the student. So do not hesitate to ask questions and write to your teachers via digital messaging, as soon as you need clarification.
Also, it is possible to organize weekly meetings or even lessons via Skype or other video calling platforms. Then, the teacher is visible to the students and does his course normally. Students have access to a discussion group allowing them to interact and ask questions in real-time. The teacher is then able to group these questions to make a common resumption or to adapt his course as the students intervene.
Finally, it is quite possible to request small interviews with your teachers to take stock and answer any questions you may have. Remote education is also an opportunity for students to adapt to a type of education that they are likely to follow during their higher studies. It is the occasion for students to become more self-aware about their learning methods, and to become more responsible and independent.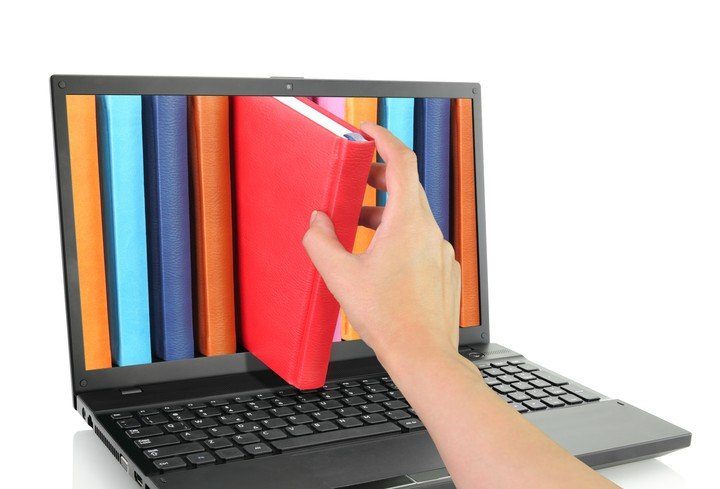 What does l'Atelier An Phu offer?
At l'Atelier, we are concerned about not being demotivated by current events, and above all, we refuse to abandon our students or anyone who shows a need for education.
Whether it's to prepare for the upcoming exams or the next school year or to change your mind by learning a new language, we are here to help.
Like other establishments, l'Atelier thus offers remote classes via Skype.
Let us not forget the chance that we have of living in a world where knowledge is available at any time on the internet, through resources that can be consulted at will or through the intervention of a teacher, all with zero effort, and incredible accessibility and ease of use.
The global context should therefore not be an excuse for carelessness, but on the contrary, constitute a unique opportunity in particular for the students and more generally every one to take responsibility for themselves and their learning.
More than ever, knowledge and information take on a decisive role. Communicating good habits and good reflexes becomes a priority for everyone. Today, this awareness and learning concern first and foremost our health, but more generally, let us not forget that knowledge and its transmission are a weapon that, in the long term, makes it possible to resolve all problems.
Let us take advantage of this period of social calm to focus on our objectives, prepare for the continuation of events and the return to normalcy, and to educate ourselves and improve ourselves as people!