Greeted with a certain relief but also sometimes with fears by parents as well as by their children, the start of the school year is always a milestone.
It's a transition, a return to "normal", but also a continuation of learning.
In this article, we will reveal our tips to make this moment as perfect as possible so that your child has a successful start in school!
Prepare all the documents, all the visits, and all the necessary shopping!
Back-to-school shopping is one of the most essential rituals.
But, and we tend to forget it, it is far from the only one! So kill two birds with one stone. Take this opportunity to carry out the usual medical visits and regular checks.
Check in with the dentist, doctor, and ophthalmologist to ensure that your child is healthy and in the best physical condition to start the year. Also, don't forget to ask for the certificates necessary for sports practice!
Contact the school to make sure you have everything ready: enrolment, canteen, school transport, the list of supplies or books to buy, etc. Does he also need ID photos? Now is the time to think about it too!
Finally, go back-to-school shopping with your child, so that they can choose the pencil case, diary, or binder of their dreams.
Build up a small stock of school supplies for the year
How many times have they pulled this already? a super important math homework that requires a protractor, a compass, etc. for the only time of the year, or a plastic art homework assignment that has to be done on a specific type of material… and of course, you are caught off guard, and it's the drama, it's panic!
So, to avoid those last-minute stresses that are just waiting to happen, especially if your children are often in the clouds, during your back-to-school shopping, stock up on extra!
Tubes of glue, pens, colored pencils, markers, rulers, protractors, carbon leads … review any needs that may arise during the year and buy extras. Of course, school supplies can be expensive when you add everything up, but who knows, it might even help you out too, and if you have several children, having an extra copy should be reasonable for the whole household!
It will save time and give you peace of mind, trust us!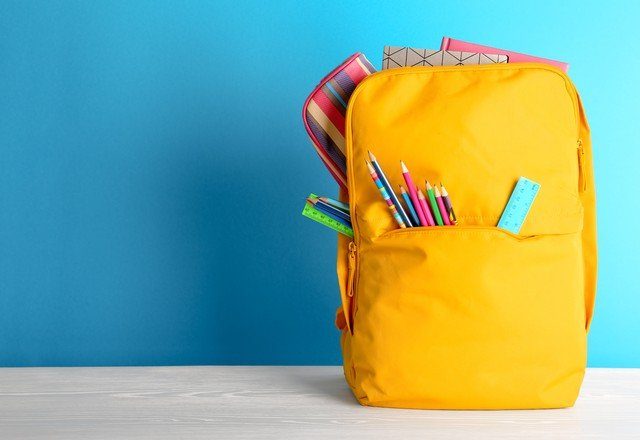 Put the brains back to work …
The transition between the holidays and the start of the school year can be tough for some, and even if schools do the best they can to accommodate their students in the best conditions at the start of the school year, we can't be safe from that teacher who will take great pleasure in organizing a surprise assignment from the 2nd week on.
So, remember to reactivate the right learning reflexes of your children. This can mean of course regular school exercises, but also a little discipline at home.
If of course, we can think of the summer exercises books which are definitely a Must, in the absence of these, you can quite simply put your child back to reading (with him or alone), because let us not forget that a vast part of their learning and school activities imply reading!
Back from vacation, when everything is often allowed (or almost), it can also be difficult to go back to the rigors of school, the need to take notes, listen patiently, keep calm, and do homework. Also, remind your child that you can't have fun all the time, and that like adults, they too have responsibilities. Remind them that their work also continues at home, by helping with clearing, setting the table, helping in the garden, etc. In short, everyone is gradually getting back to work and getting their hands dirty! Lead by example, you who also come home from vacation and return to work, and ask your children at the start of the school year to put in a little more effort on household chores. This will make it less difficult for them to then integrate the requirements of the school.
… But also friendships!
A great way to prepare for the start of the school year is also to organize a reunion with friends before finding them again on the school benches.
Socialization is one of the fundamental aspects of school, and getting back with friends is one of the best motivations your kid can have. We must not underestimate the "social" well-being of our children and the quality of their relationships with their peers, who are a pillar in their learning of life.
So, organize a tea party or some other group activity with your children. Ask them who they want to invite and what they want to do with their friends. They will feel considered and empowered, and this is an opportunity to get back pleasantly in the school bath, first with its familiar faces. Sharing holiday memories and anecdotes before the start of the school year will also allow a child to be more focused once he arrives at school since he will have already covered the essentials with his friends. That's less risk of chatting in class!
Finally, it's a good time to mark the end of the vacation while making it a celebration.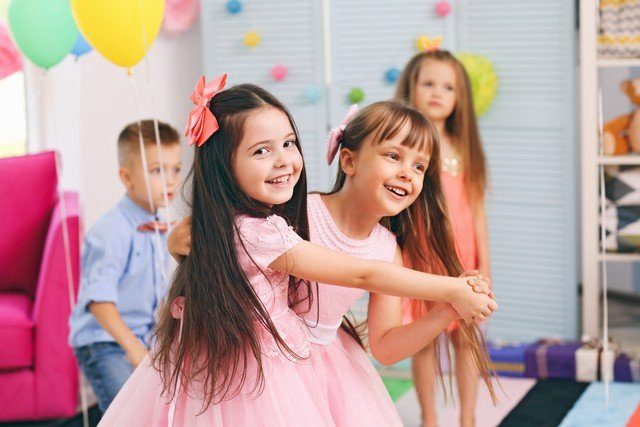 Organize together the new schedule for the year
The first few days of the start of the school year require to get organized for the rest of the year. Your children will soon receive their school schedule, so you can think about what activities they want to do outside of class. Include them in this process so that they feel in control of their little routine. See what activities are available to them, both at home or away.
When is a good time to go to the soccer practice or the school dance? What if this year we tried an instrument… when will the teachers be available? Outings with friends, video games or other, what day, what time to choose in priority?
Ask your child what he wants to do and try not to decide everything for him, but just to help him organize himself to balance his hobbies with his "professional life" as a student! Consider that like you, your child has a busy schedule, which has been imposed on him. So you have to show him that if he has to do certain things, he also has the right to be able to make certain decisions himself about how he wants to live his life.
When it comes to homework, do not worry too much: some children and adolescents are the most efficient right after leaving school, while others need a break before resuming later their learning. Find the right rhythm with them to avoid burnout.
Take a calendar of the week with the times, and note the constraints:
Class hours

Hours of sleep

Meal times

Minimum homework time (20-30 minutes or more depending on the level and age of your child)
Then, look at all the available time that is left, and ask him what he wants to do with it.
You don't have to plan everything, however, because too many obligations could become stressful. Is it really desirable for your child to have the schedule of a head-of-state, without any respite between activities? Instead, set aside free time when he will do whatever he wants!
Prepare checklists
Checklists are a fabulous tool: simple, and clear, they are real reminders and give a real feeling of satisfaction when you check or cross out a mention.
Above their bed or desk, write down on an erasable board what your child will need before or for school:
Homework done

Shower

Breakfast

Brushing teeth

Backpack

Pencil case(and what to put in it)

Correspondence book

Snack

Handkerchiefs if he is sick

Sportswear if there is PSE or not time to return home before going to sports

… And all that will be necessary for the good progress of his day.
Set goals
Schoolwork or school in general can – regrettably – seem futile to some children. They do not always understand the usefulness of this or that material, of this or that obligation. And there is nothing worse than not understanding something, or seeing no use in it, especially for something as important as school!
In this situation, your child may become disinterested, demotivated, lost … and behavioral deviations appear.
Often, between the stick and the carrot, the stick is chosen … but quite simply because there was no carrot! Children do not need to be punished if the rules of the game are clear from the start and if they have goals close to their hearts to motivate them to behave and work well.
Example: You know that his pet peeve is mathematics. Beyond the fact of calling on a tutor or devoting a little of your time to help him/her (be careful not to underestimate the work at home, which, from middle school can give even parents a hard time ), set goals that can be attainable for your child.
His average grade was D last year? Tell him that each term, if his average exceeds C, he will be entitled to something that pleases him: a family outing, a video game, a weekend somewhere, an extension of his pocket money.
While of course, you have to have the satisfaction of a job well done for the sole purpose of a job well done, do not be too naive: like any person, a child must have clear objectives that translate into his reality!
What would you say to your boss if after exceeding your goals by 20% he just patted you on the back?
Find ways that make your child happy, that make him feel rewarded, valued, so that he understands the value of the efforts he has made!
You can always surprise him with a favor or a gift if he has done something very positive without it being planned, but agreeing with him and making him responsible by some sort of "contract" between you and him can produce wonders!
At the same time, a work of pedagogy and explanation as to why and how school is important is obviously still relevant. School is like a sport!
To jump higher, you don't always just need to practice the pole, but also run, stretch, and do lots of other exercises! Before boxing, a fighter does jump rope, endurance, and bodybuilding … School is the same: to be smarter and do reach later on your dream job, all disciplines are important because each of them represents opportunities to exercise cognitive faculties and progress.
The sooner a child understands this, the more their attitude will be positive and therefore fruitful!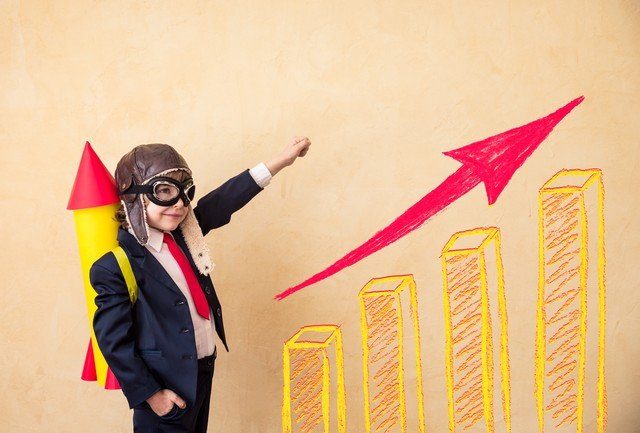 We wish you and your children all the best for the upcoming year!
---
---