The woman behind the method: Maria Montessori
Maria Montessori is an Italian female doctor who has been interested in the development of underprivileged and struggling children at the very beginning of the 20th century.
By observation, Maria concludes that all children have universal abilities to acquire knowledge independently. 
The core of Montessori pedagogy is to teach the child to do everything alone.
What is Montessori pedagogy?
Montessori pedagogy is an alternative education method based on self-confidence, self-reliance, experimentation, and soft learning. 
It advocates knowledge as an essential factor allowing each individual to live freely in harmony with himself, with his peers, and with his natural environment.
As a result,  Montessori schools offer each student individualized instruction that takes into account his pace, strengths, and challenges.  Children who do not have the same needs at the same time are essential to have an appropriate environment that respects each person's story, personality, and pace. Adaptation is essential so that teaching becomes a pleasure and not an obligation. 
This method is recognized worldwide for its ability to develop the full potential of every child, which evolves in a  stimulating,  humanistic learning environment, and is open to the world. 
After more than a century of success with children all over the world, this pedagogy is still today a model for its psychological approach to the child as well as for its educational values.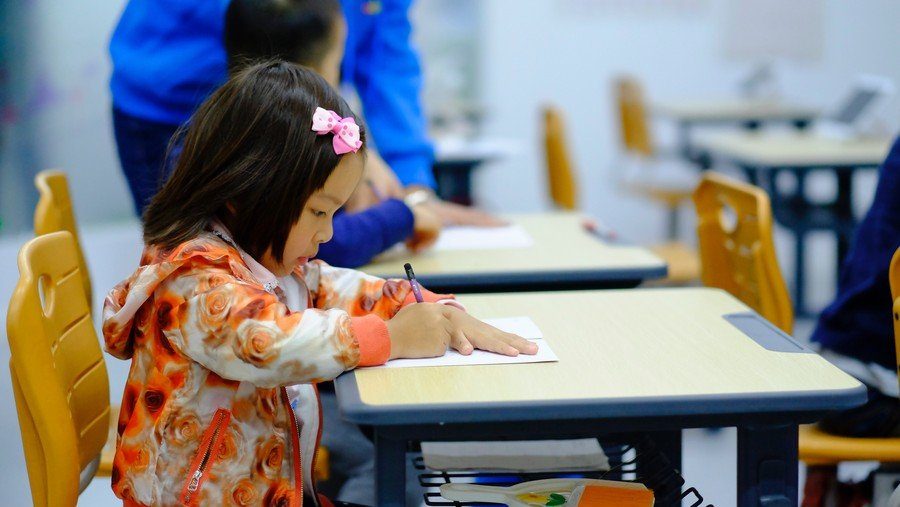 Montessori & learning by using the body, from the youngest age.
For Dr. Maria Montessori, "  the most important period of life is between birth and the age of six, and not university studies  ".
It is therefore essential to prepare as soon as possible the organization of the child's room, to rework its environment so that everything is at its level and its scope, centered on its activity to stimulate and develop its autonomy.
For example, for children from 0 to 3 years, we'd avoid cribs and prefer a mattress on the floor to avoid "confinement". We'd install shelves at its height so that he can fetch an object, even when crawling. You can also install a mirror, always at the child's height, equipped with a bar in front, to allow him to grab hold of himself and see himself.
In the bathroom, we'd reserve a space for him by buying a soap dish that will be dedicated to him, without forgetting to place a step so that he accesses the sink alone.
Real empowerment of the child
To make him an actor in his own environment, the child is taught to clean his table or sweep the floor, thus teaching him to be empowered and independent. For example, just draw a square on the floor and ask him to clean this space.
The exercise of sorting, especially clothing according to the colors, is also interesting to sharpen mobility and autonomy.
The Montessori pedagogy favors the concrete, allowing the child to experiment to understand better, before applying his knowledge to more abstract and complex concepts. Through experiences and mistakes, the child bases his laws and principles until he no longer needs material to think about and can use his knowledge in the world around him.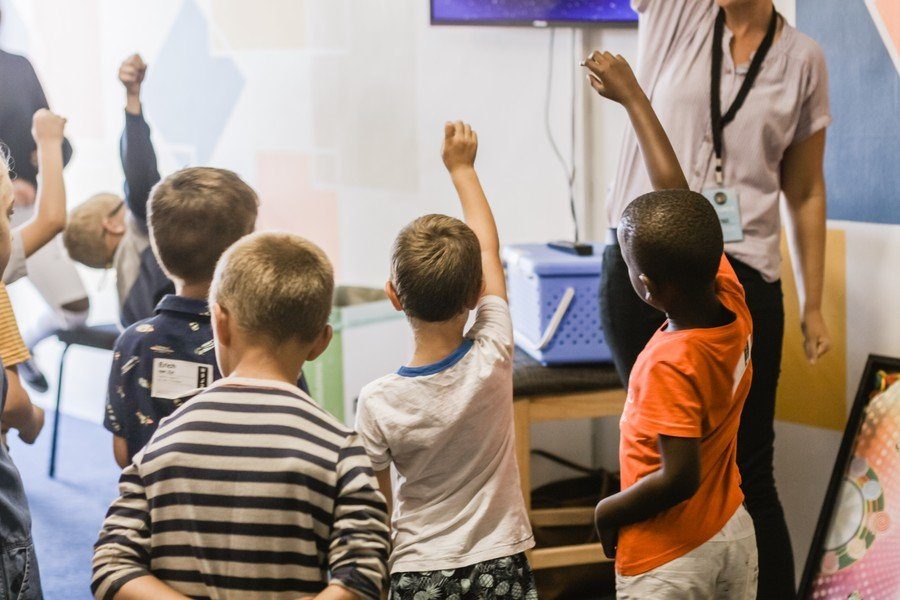 The object, an element at the heart of the Montessori method
"Intelligence comes from the hand" Maria Montessori
Maria Montessori observes that the development of the senses must be promoted before the age of 6 because, beyond that, the child prefers activities with intellectual dominance.
And for its sensory development, the child needs objects of color, objects emitting different sounds, and of different shapes and weights, but which must all be child-sized and must be able to be handled with ease.
The development of motor activity must be done with objects that arouse desire and maintain interest.
Montessori, a global educational approach, from birth to adulthood.
As a result, this method places the child as an actor in his own life,  responsible for his actions, and as an individual who has all the keys to his success.
The adult that the child becomes must know the world and life in all its complexity, in all its fragility, and all its close relationship with each living being.
It is therefore an approach of education that is at once intellectual, but also physical, social, and spiritual, aimed at promoting awakening, the senses, openness to the world, and the development of the child, all the while respecting his learning pace and interests.
What are the benefits of the Montessori method?
According to Stanislas Dehaene, a French cognitivist and neuroscientist psychologist, in a study published in Science magazine in 2006, the method has shown benefits on  "reading, language, executive functions and the understanding of others." 
Conducted in the United States, this study tends to show that students who pass through this teaching obtain better results when assessing their academic and social skills.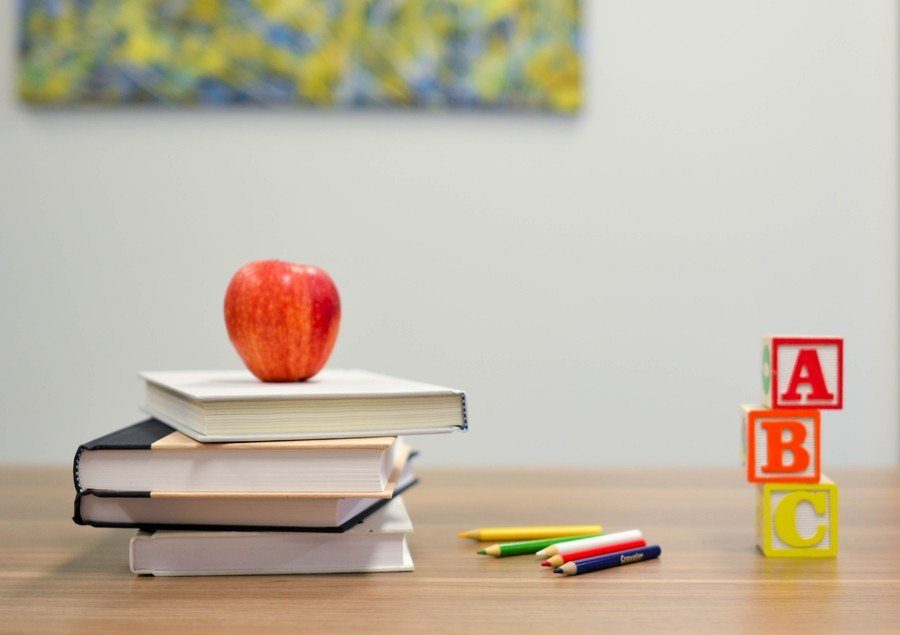 What have they become?
Here are some famous personalities who have been influenced by Montessori pedagogy:
Google Founders: Sergey Brin & Larry Page,
Wikipédia Co-Founder: Jimmy Wales
Amazon.com Co-Foundeur: Jeff Bezos,
Musician Jeff Buckley.
Anne Frank also followed a Montessori education, starting in 1934, when her family moved to Amsterdam.
"The Sims": Will Wright.
---
In Atelier An Phu, we have several classrooms differentiated by the colors and shapes on the walls. There are spaces dedicated to reading, others to concentration, not to mention the moments of interaction with animals (dogs and hamsters) that allow to be empowered, in the control of oneself but also to be appeased .
---
Montessori Schools in Vietnam
Due to the popularity of the Montessori method, Vietnam has many schools based on this teaching. Below you will find a non exhaustive list of the main Montessori schools in the big cities of Vietnam.
in Saigon :
The Montessori International School of Vietnam – Thao Dien Campus : 42/1 Ngo Quang Huy, Thao Dien District 2, HCMC, Vietnam – (+84) 28 3744 2639
The Montessori International School of Vietnam – An Phu Campus : Block B, An Khang/Intresco Building, Street 19, An Phu, District 2, HCMC, Vietnam – (+84) 28 6281 7675
Modern Montessori International School : Bình Hòa, Thuận An, Binh Duong – 0274 3803 088
KiKo Montessori Preschool : Số 16, Đường 23, Đường Trần Não, P. Bình An, Quận 2, Hồ Chí Minh – 093 205 43 88
Saigon Montessori International Kindergarten : 216 Lý Long Tường, Tân Phong, Quận 7, Hồ Chí Minh – 028 5412 4772
Saigon Montessori Garden : 25 Đường số 3, P. Bình An, Quận 2, Hồ Chí Minh – 028 2245 0088
WonderKids Montessori School : 4-6 Đường số 20, Phú Mỹ, Quận 7, Hồ Chí Minh – 028 5414 1416
in Hanoï :
Montessory Nursery School : Ngõ 105, Nguyễn Phong Sắc, Dịch Vọng Hậu, Cầu Giấy, Hà Nội – 024 3791 7799
Little Sol Montessori 2 : Ngõ 102 Trường Chinh, Phương Đình, Đống Đa, Hà Nội – 024 6259 1909
Little Sol Montessori 3 :

tsq euroland, P. Mộ Lao, Hà Nội

– 024 6653 7755
Little Sol Montessori 6 : Gia Thụy, Long Biên, Hanoi – 024 2211 1116
Little Sol Montessori 10 : Đường Tam Trinh, Vĩnh Tuy, Hai Bà Trưng, Hà Nội – 024 2266 1010
Little Sol Montessori 11 : Số 39 Ngõ 548 Nguyễn Văn Cừ, Ngọc Lâm, Long Biên, Hà Nội – 024 3902 0020
Sakura Montessori International School : Phố Thọ Tháp, Dịch Vọng, Cầu Giấy, Hà Nội – 024 6684 8558
Baby Fish Montessori : Trung Yên 11, Yên Hoà, Cầu Giấy, Hà Nội – 094 300 82 85
Montessori Preschool : 17T8, Khu đô thị Trung Hoà Nhân Chính, Quận Thanh Xuân, Hà Nội – 024 6251 2220
Katherine Montessori Preschool : 129 Phố Vĩnh Hồ, Thịnh Quang, Đống Đa, Hà Nội – 097 220 75 20
Baby House Montessori Preschool : Tầng 1 Tòa D Imperia Garden – 143 Nguyễn Tuân – Thanh Xuân Hà Nội 100000 VN, 143 Đ – 096 685 79 88
in Da Nang :
International Montessori School of Danang : 67 Lê Quang Sung, Chính Gián, Thanh Khê, Đà Nẵng – 0799 444 466
MINT HOUSE Montessori : A3-17 Đường Đảo Xanh Khu biệt thự Đảo Xanh, Hải Châu, Đà Nẵng – 090 351 91 11
Happy House Montessori School : 22 Lê Đình Dương, Phước Ninh, Hải Châu, Đà Nẵng – 090 196 97 55