Ho Chi Minh City or Saigon is known for being an economic capital boasting of life, with its fair share of leisure and nightlife activities, not to mention a food scene comparable to the largest cities in the world.
However, because of its relative youth, relatively recent history, and its frantic pace of progress, it is not always easy to find cultural activities in Ho Chi Minh City.
Indeed, if Hanoi remains the undisputed cultural capital of Vietnam, Saigon may seem at first glance one step behind regarding its cultural activity. Concerts, operas, plays, exhibitions, workshops, museums … are however fundamental for families willing to have a good time together while educating themselves!
That is why today, in this article, l'Atelier wishes to do justice to this city by presenting you with the unknown corners most likely to satisfy your cravings for cultural outings. The city has nearly 9 million inhabitants, four times more than Paris. The demand for cultural activities is therefore very high!
Here is a selection of places to visit, small and/or big, whether you are visiting or residing in the economic capital of Vietnam, here are the places not to be missed in Ho Chi Minh City.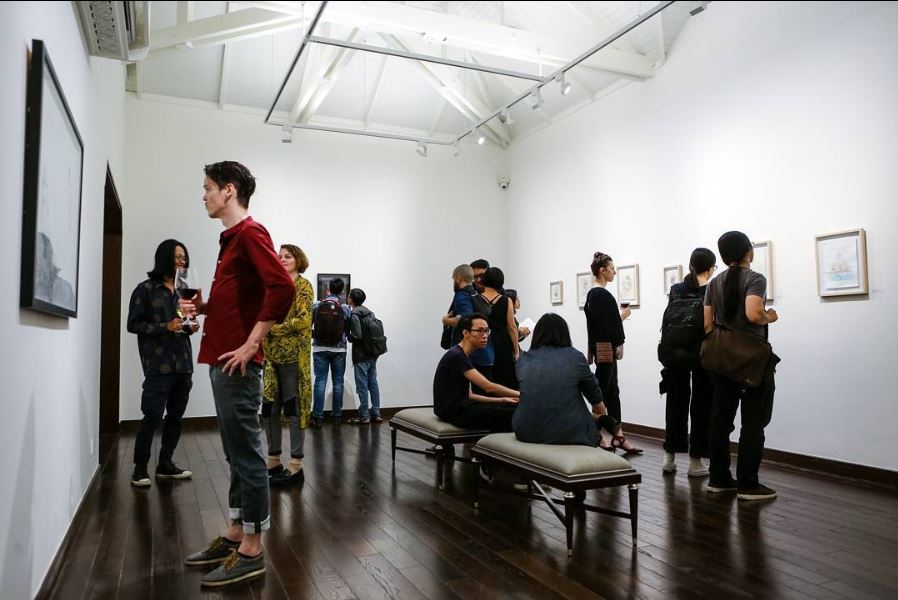 Away from the hustle and bustle of the city, Salon Saigon is a space dedicated to contemporary creation and Vietnamese culture. Come discover motifs and other symbols of Vietnamese art in a refined home.
Hours: Open Tuesday to Saturday from 9AM to 12PM and from 1PM to 6PM.
Location: 6D, Ngo Thoi Nhiem, P.7, Q.3, Ho-Chi-Minh City, Vietnam
Prices: 80.000 VND (do not apply to events) – Free for students and members of Salon Saigon.
Ideal for District 2 and Thao Dien homebodies, NoirFoto will delight all lovers of argentic photography in black and white. Beyond their temporary or permanent exhibitions visible in their gallery, NoirFoto offers courses and workshops open to all, but also tailor-made photo tours, as well as a shop where you can buy your favorite snapshots.
Go even further by renting their photo studio and let your photographic talents fully express themselves! For 500 to 700,000 VND, you will be entitled to 5 hours of shooting in the picturesque settings of their house and garden.
Hours: Every day from 9AM to 6PM
Location: 199 bis Nguyễn Văn Hưởng, Thảo Điền, District 2, Hồ Chí Minh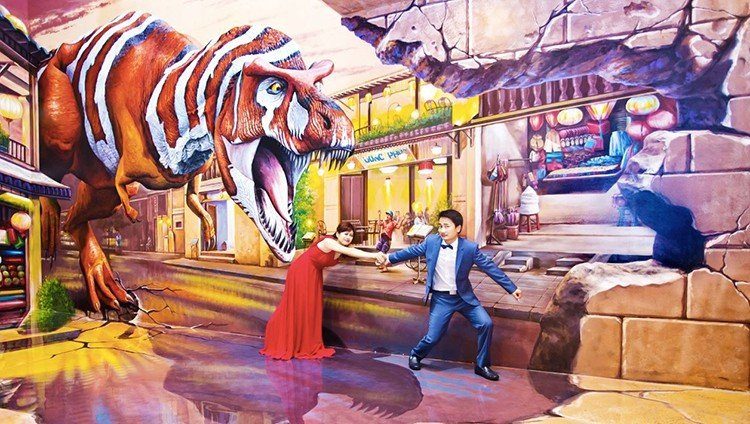 Located in District 7, south of the city, this museum has 4000 m² of art in 3 dimensions. This museum plays on optical illusions on different themes, such as water, animals, and the gigantic. This is the perfect place to take crazy pictures with family and friends!
Hours: Monday to Friday from 9AM to 6PM, and from 9AM to 8PM on Saturday and Sunday
Location: 02-04 Đường số 9, Khu đô thị Him Lam, phường Tân Hưng, District 7, Hô-Chi-Minh-Ville
Price: From 200.000 VND for Adults, and from 150.000 VND for Children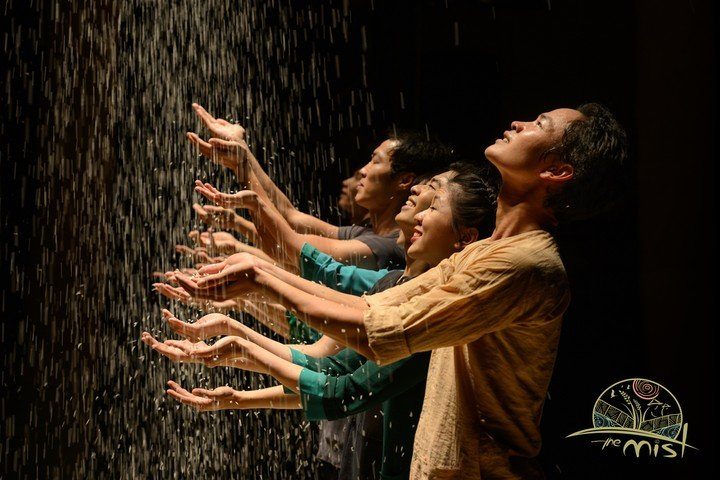 One of the most remarkable places in the center of Ho Chi Minh is the Opera, which is located near the City Hall. There are currently four main shows of Moon Production taking place there: AO Show, My Village, Teh Dar, and Palao. Both local and international audiences enjoyed these original shows combining singing, dancing, and acrobatics.
Throughout the year, it is possible to see these shows also in Hanoi and Hoi An.
Hours: Late afternoon / Early evening
Address : 07 Cong Truong Lam Son, District 1, Ho Chi Minh
Price : Starting at 700.000 VND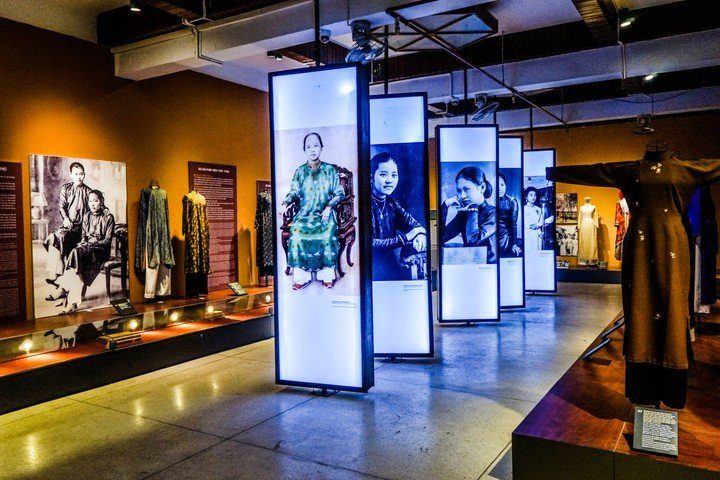 This museum highlights Vietnamese women through their history, their costumes, and their know-how. Signage will guide you easily through each exceptional collection.
Hours: From 7:30AM to 11:30AM, and from 1:30PM to 5:30PM
Location: 200 – 202 Võ Thị Sáu, Phường 7, District 3, Hồ Chí Minh
Price: 80.000 VND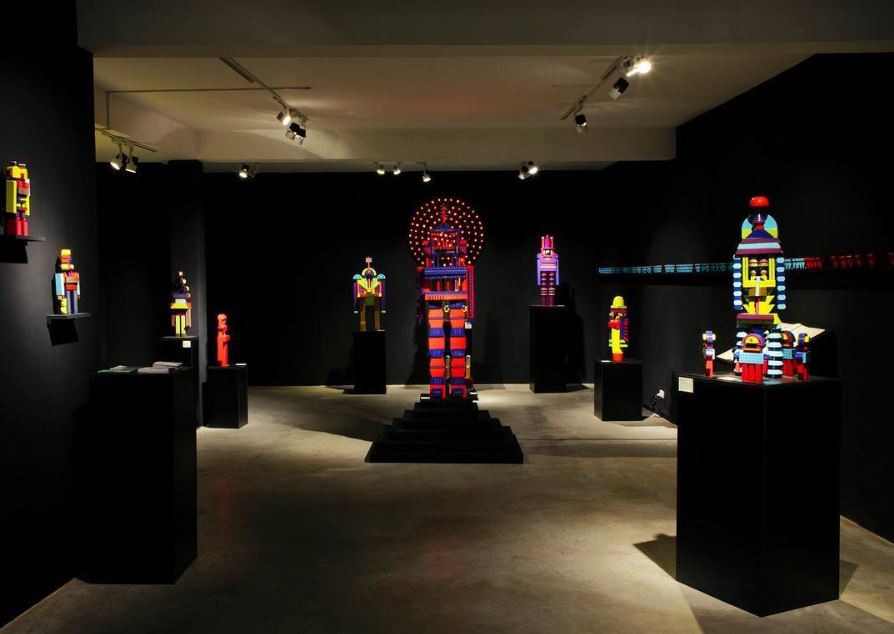 In the city center, Vin Gallery brings together talented artists from all over Southeast Asia. All styles combined, this gallery promotes cross-cultural hybridization. The discovery of works of art in a local setting can be surprising.
Hours: Thursday, Friday and Saturday from 10AM to 5PM, appointments needed on Monday and Wednesday.
Location: 6, Le Van Mien, Thao Dien, District 2, Ho Chi Minh City
7. Ao Dai Museum
This museum, designed by Si Hoàng, opened in 2014 in the 9th district of Ho Chi Minh City. Ao dai represents the Vietnamese garment par excellence. This traditional tunic, more than 300 years old, has evolved through the country's turbulent history. The establishment offers a typical southern landscape with its mix of rice fields, "bridges of monkeys", lotus ponds, and rivers all around the museum.
Hours: Tuesday to Sunday, from 8:30AM to 5:30PM
Location: 206/19/30 Long Thuân Garden-House, quartier de Long Phuoc, District 9
Price: 100.000 VND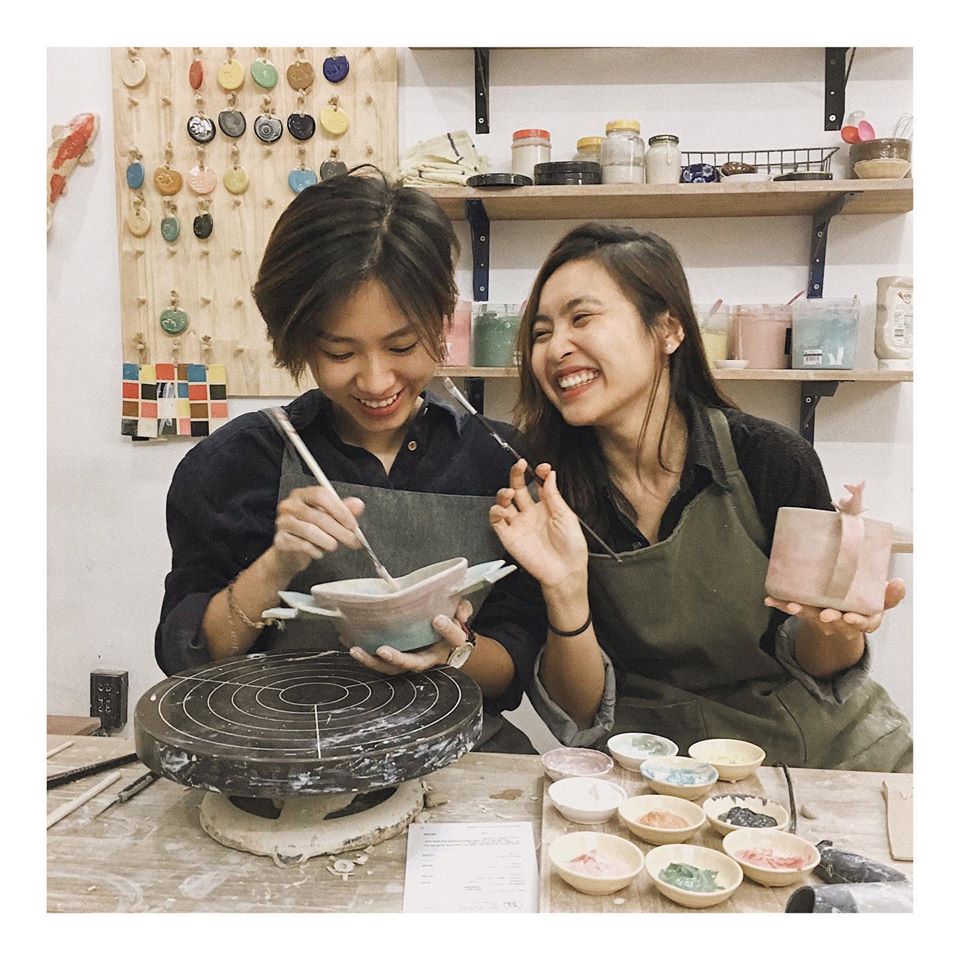 Opened in 2017, this clay pottery workshop welcomes everyone from the age of 12. You will be taught all the basic or advanced techniques of pottery. Make your own creations, and with a little patience (2 to 3 weeks for cooking and glazing your masterpieces) and a financial contribution (from 90,000 to 170,000 VND), you will be able to get the finished object.
Hours: Tuesday to Sunday, from 9:00AM to 6:00PM
Location: 402/19 Le Van Sy Str. Ward 14 Dist.3
Price: 180.000 VND for 3 hours.