Why not Learn French with the Help of Video Games?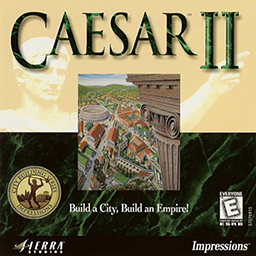 As a child of the 80s and 90s, I grew up alongside the burgeoning popularity of personal computers and video games. Early on, I was exposed to this medium in its various forms, as video games, much like cinema and literature, encompass a wide range of genres. Games like Age of Empires, Civilization, and Caesar fueled my passion for history, while adventure games in both English and French allowed me to teach myself a foreign language and expand my general knowledge. While not all games are equally suitable for learning, today, as a teacher, I wholeheartedly recommend incorporating video games into everyone's education!
This recommendation holds even more weight in the modern era, where E-learning and Serious Games have become legitimate alternatives to more traditional teaching methods, spanning a wide array of subjects, including the French language.
An Innovative Teaching Approach
Numerous teaching methods leverage various media, with professors frequently incorporating music, videos, traditional board games, maps, and other activities into their lessons. Video games often encompass all these media in one, making it a missed opportunity not to utilize this versatile tool.
By combining voice, text, video, and more, video games allow students to work on both written and oral comprehension. It's then up to the teacher to use this format as a foundation for essential written and oral expression exercises.
What Are the Additional Benefits of Learning Through Video Games?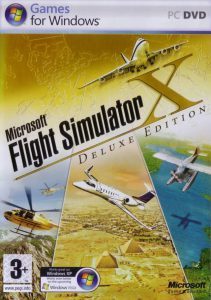 It's challenging to find a more didactic and engaging medium for "Millennial" students than video games. While educational games have existed for quite some time, with titles like Carmen Sandiego or the Pink Panther, today, countless independent and free games cover nearly every imaginable subject, whether their primary purpose is educational or not.
Beyond knowledge transfer, video games can enhance various skills in students of all ages, including concentration, attention, memory, logic, and reflexes. They are not only motivating but also allow students to become familiar with instructions through mission-based gameplay.
Moreover, many modern video games feature well-developed stories, characters, and intricate narrative systems, rivaling the best novels. This encourages children to follow multiple characters and plotlines, fostering their imagination.
Video games can also help young people discover their calling. With an increasing number of simulators, individuals can explore demanding professions like airline pilots, farmers, surgeons, and many more. There are also numerous music and art games and applications for creative kids.
So, Which Content Should You Use for Learning French?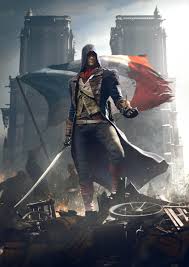 First, consider making French the default language in your games, as most titles today offer translations for voices, texts, or subtitles.
Explore French history by playing as a soldier during the Normandy landings in "Call of Duty," relive the revolutionary period in "Assassin's Creed Unity," become a resistance fighter in "The Saboteur," or investigate Templar secrets in "Les Chevaliers de Baphomet."
For a slightly older yet still thrilling experience, try the challenging Point-and-Click adventures of the Versailles series, such as "Conspiracy in the Court of the Sun King" and "The Testament." Immerse yourself in the 17th-century setting and interact with historical figures from the world-famous French palace.
If you're seeking ideas for French as a Foreign Language sessions using video games, visit the blog "Fle and Video Games." Explore historic cities like Renaissance Venice in "Assassin's Creed" or study house vocabulary and physical descriptions with "The Sims." Delve into the world of fairy tales with "Anna's Quest," or explore art and history in "Sauvons le Louvre! Dans la peau de Jacques Jaujard."
---
Learn French in Saigon with L'Atelier An Phu!
---