Why seek the help of a tutor?
You're hesitant to hire a tutor or enroll your child in a tutoring program?
In this article, find all the advantages of the use of a tutor.
Target precisely the difficulties of a student. It is too complicated for a conventional teacher to perfectly identify the strengths and weaknesses of each student. Faced with dozens or even hundreds of students at a time, it would be unrealistic to rely solely on their advice to get a clear idea of the level of your child.
Hiring a tutor is "auditing" the level of your child to identify his or her greatest difficulties. By reading his notebooks and homework, conducting personalized exercises, and, mainly, practicing extensive corrections, the student can finally understand his mistakes and start to truly work on them. The corrections in class, often done too quickly and in superficial ways are insufficient for students to properly understand their mistakes and avoid them in the future. With a tutor at his side, the student focuses on his work and obtains real-time explanations until total resolution.
1. Put an end to the misunderstanding of instructions 
Often, when a student feels helpless towards his homework, it may just be that he is confronted with a misunderstanding of the instructions that were given to him.
Homework, hastily noted at the end of the course, and when your child pays less attention, or when instructions are formulated with unusual terms, can quickly become indecipherable and constitute real obstacles once he is back home. Then, the simplest exercise can become a real problem-maker or even a cause of discouragement or abandonment.
Having a mentor, then, means taking time to understand the purpose of the work required, analyzing calmly its keywords, using clear and understandable terms, and delivering the right methods to solve the exercises.
2. Expose the student to a wider general knowledge… 
The tutor is here to answer any questions asked by your child, which is not necessarily the purpose of a regular teacher who has less time on his hands, and more students to follow and take care of, without even mentioning his duty to stick to a pre-determined study plan.
In the company of a tutor, students can unleash their curiosity, and the lesson may then lead to digressions and anecdotes that will strengthen the overall culture of your child, and contribute to his development.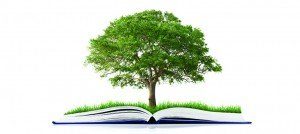 4. … and allow him to reconnect with learning

While French schools, English schools, or other international ones must follow a specific program, subjects of study offered by the tutor are far more varied and personalized.
A child faced with academic issues may reject the whole learning process in itself. By identifying their interests, using appropriate examples that speak to students, and focusing on their strengths rather than their weaknesses, tutors defuse apprehension and re-create a connection between the student and his thirst for knowledge.
Everything becomes a pretext to be studied and analyzed: sports, music, cinema, video games, and many more. Again, we teach your child the pleasure to discover new things and seeing his passions from a different angle. We use their strengths and interests to develop their potential.
5. Re-create coherence between subjects

The tutor is in contact with most of the subjects taught in schools: English, History and Geography, Mathematics, Science, etc.
So, he can pass more easily than other teachers from one subject to another, building bridges between them, and thus, can consider learning as a whole in his approach, and not just as the addition of opposing subjects, to have a complete student.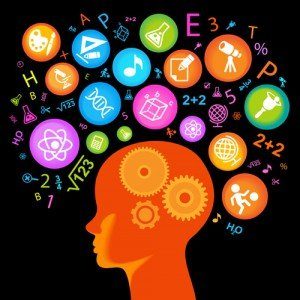 6. Advise the student in his orientation

Able to analyze the strengths and weaknesses of a student, but also identify their interests and passions, the tutor is of good advice when it comes to solving the questioning of a student on his future and his underlying anxieties.
With the tutor, the student can take the time to ask the right questions and find the help he needs for the preparation and the accomplishment of his future academic and professional goals.
7. To inculcate proper working methods

Often, the secret of success lies in willpower and organization. A disorganized and unmotivated student will have many difficulties in the school environment.
For that matter, a tutor is also a coach who knows how to find the words to motivate students, and most importantly, to teach them methods of organization and work which will ease their life.
School students sometimes have heavy school timetables. They then must be taught how to be smart with their work to proceed efficiently and without wasting time. This requires showing them the sources of relevant information, inculcating effective revision methods, and teaching them how to prioritize tasks and manage their time properly.
8. Increase the student's confidence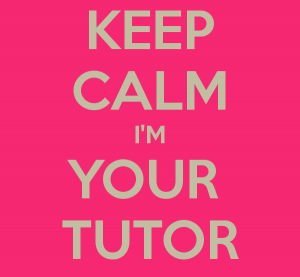 Speaking in class, whether it is for a presentation or to answer a question can be really intimidating for some students: they deal with an audience of 20 to 30 people, whose judgment may often be quite harsh on them.
Sometimes, all it takes is one bad experience in front of a class, perceived as a humiliation, for a student to shut himself off and stop participating.
By working alone or in small groups, as well as in an environment where errors have no impact on self-image or grades, the student can then take more risks, and share the back of his mind without fear of ridicule. It thus enhances his oral skills and self-confidence.
The relation to the teacher, a figure of authority, can then also finally become less conflictual or problematic. In the context of tutoring, the mentor becomes a partner involved in the well-being and success of the student.